Trump warns Kim Jong Un to lose 'everything' after DPRK claims major test
U.S. President Donald Trump said on Sunday that Democratic People's Republic of Korea (DPRK) leader Kim Jong Un risks losing "everything" if he resumes hostility and that his country must denuclearize, after Pyongyang said it had carried out a "successful test of great significance."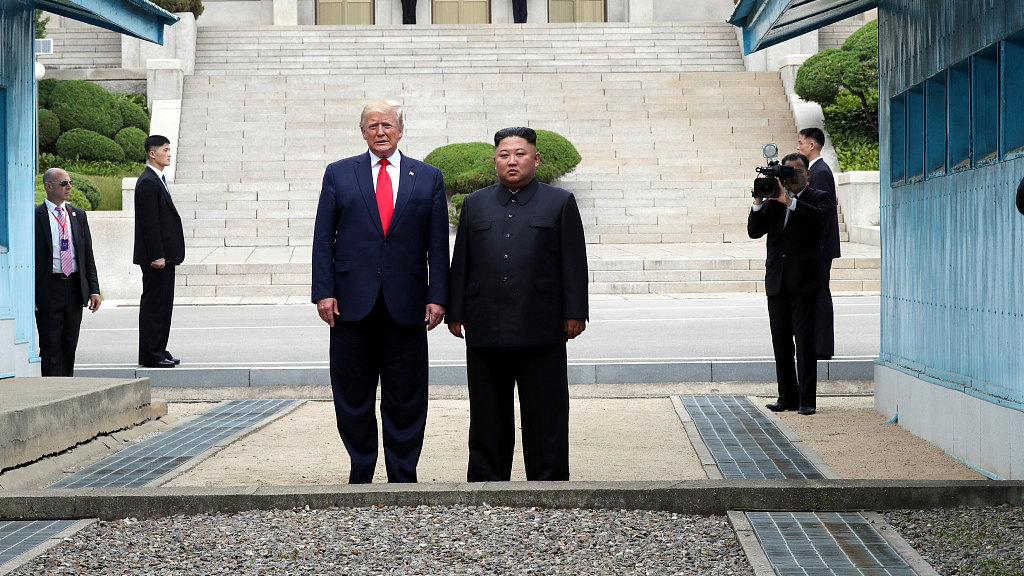 File photo: VCG
"Kim Jong Un is too smart and has far too much to lose, everything actually, if he acts in a hostile way. He signed a strong Denuclearization Agreement with me in Singapore," Trump said on Twitter, referring to his first summit with Kim in Singapore in 2018.
"He does not want to void his special relationship with the President of the United States or interfere with the U.S. Presidential Election in November," he said.
The DPRK's state media KCNA reported earlier on Sunday that the country had carried out a "very important" test at its Sohae satellite launch site, without specifying what was tested.
After the Singapore summit, the DPRK said it would destroy the facility in the western part of the country that was used for testing engines for long-range missiles.
In March, a Washington-based institution, 38 North, said satellite images showed a structure on the launch pad had been rebuilt sometime between February 16 and March 2.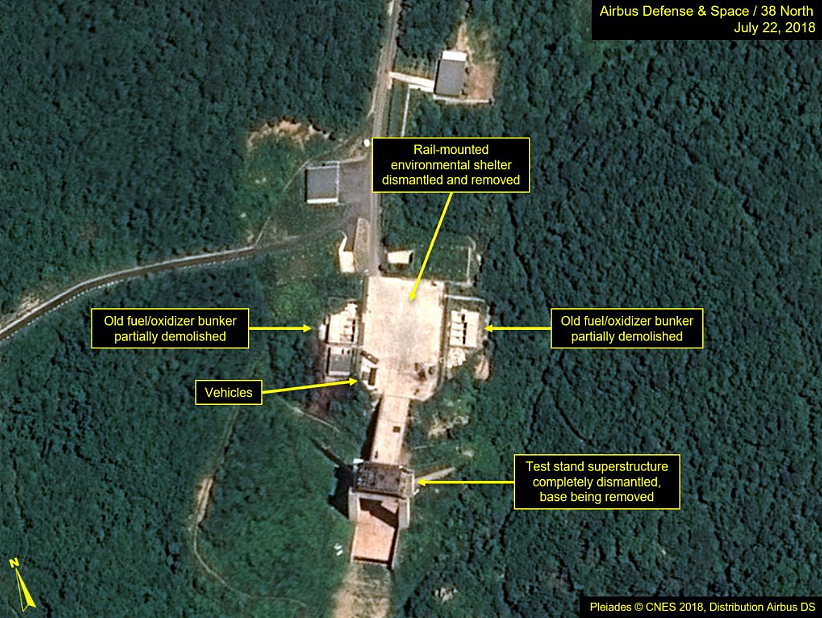 A satellite image provided by 38 North shows the DPRK has begun to dismantle the Sohae test site, July 22, 2018. (Photo: VCG)

Sunday's report on the "important" test comes ahead of a year-end deadline the DPRK has imposed for the United States to drop its insistence on unilateral denuclearization. Pyongyang has warned it could take a "new path" amid the stalled talks with the United States.
Tensions have risen ahead of a year-end deadline set by the DPRK, which has called on the United States to change its policy of insisting on Pyongyang's unilateral denuclearization and demanded relief from punishing sanctions.
On Saturday, the DPRK's ambassador to the United Nations said denuclearization was now off the negotiating table with the United States and lengthy talks with Washington are not needed.
"The results of the recent important test will have an important effect on changing the strategic position of the DPRK once again in the near future," KCNA reported.