Unprecedented RSV surge causes US hospitals to run out of beds
NEW YORK, Nov. 15 (Xinhua) -- The unprecedented surge of respiratory syncytial virus (RSV) cases has caused children's hospitals across the United States to run out of beds, US media reported.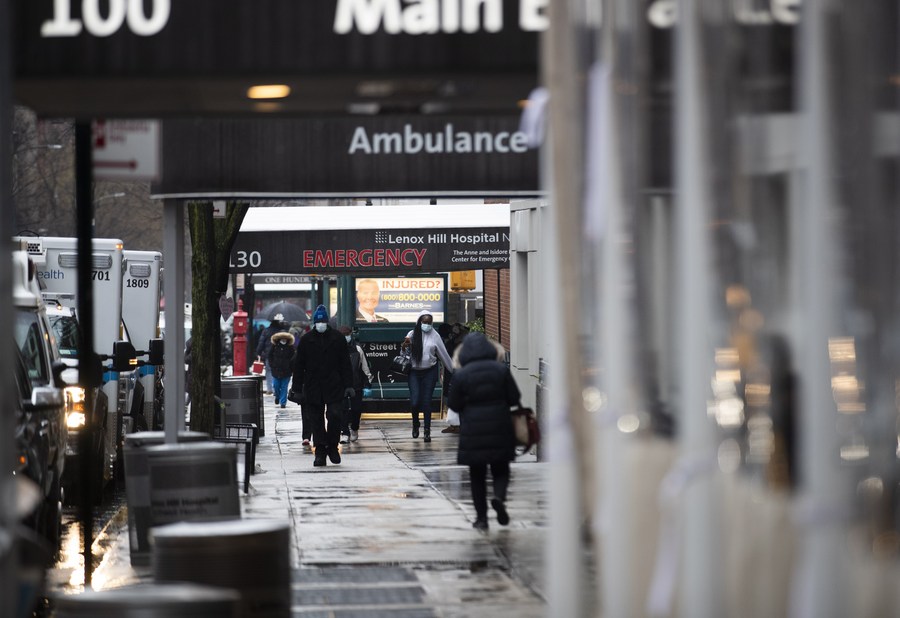 "It is hitting us pretty severe. Especially for being this early in the season," Michael Bauer of Northwestern Medicine Lake Forest Hospital, a community-based hospital in Illinois, was quoted by ABC7 as saying.
"When you're starting to tell them we're transferring you up to a pediatric hospital in Wisconsin or Iowa or Indiana, that's a tough thing and can be a strain on the family," Bauer said.
Colleen Nash, a pediatrician with Rush University Medical Center, an academic medical center in the Illinois Medical District, said that they are seeing an influx of pediatric patients far greater than in years past driven by respiratory issues.
"We do expect there to be an increase in flu cases certainly," Nash was quoted by ABC7 as saying. "We continue to see RSV cases and then COVID is also a consideration."