India extends lockdown for two weeks, but with some easing
The Indian government said on Friday that the world's biggest coronavirus lockdown will be extended for two weeks beyond May 4, but with some easing of restrictions.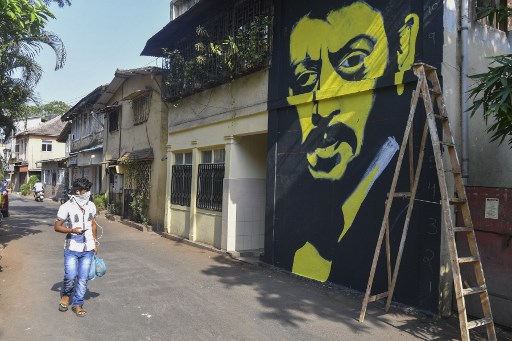 A man walks past a wall mural of Bollywood actor Irrfan Khan in Mumbai on May 1, 2020. Acclaimed Indian actor Irrfan Khan, whose international movie career included hits such as "Slumdog Millionaire", "Life of Pi" and "The Amazing Spider-Man", has died aged 53, his publicist said on April 29. (Photo: AFP)
The home ministry said in a statement that in view of "significant gains in the COVID-19 situation", areas with few or no cases would see "considerable relaxations".