Yemen's interior ministry suspends work in Aden
ADEN, Aug. 17 (Xinhua) -- Yemen's Interior Ministry on Saturday announced work suspension at its main headquarters in the southern port city of Aden, a week after forces of the Southern Transitional Council (STC) seized the strategic city.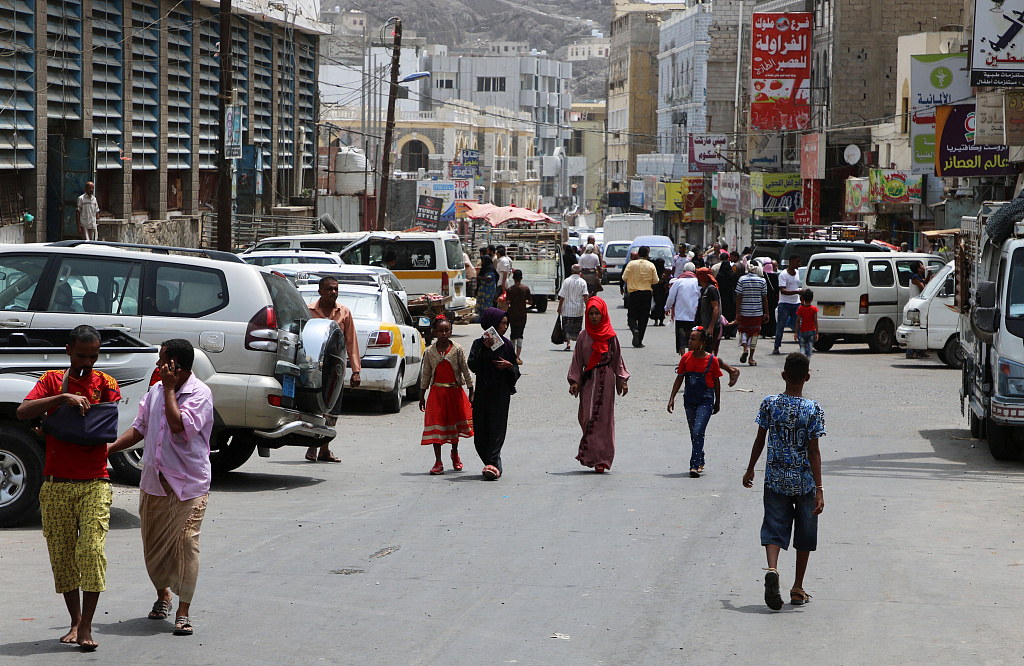 People walk on a street in Aden, Yemen, August 12, 2019. (Photo: VCG)
The official website of the Aden-based Yemen's Interior Ministry said that the decision to suspend work starts "from Saturday until further notice."
"The announcement of the suspension comes after an armed rebellion led by the militia of the so-called STC against the internationally-recognized legitimate government and its official institutions in Aden," the ministry said.
The ministry added it will "announce the resumption of work in its office in Aden after the return of state institutions to their previous status before the coup."
Considered as Yemen's temporary capital, Aden is where the Saudi-backed Yemeni government has based itself since 2015.
The impoverished Arab country has been locked in a civil war since late 2014, when the Houthis overran much of the country and seized all northern provinces including the capital Sanaa.