Truck collides with passenger train in Japan kills one, injures dozens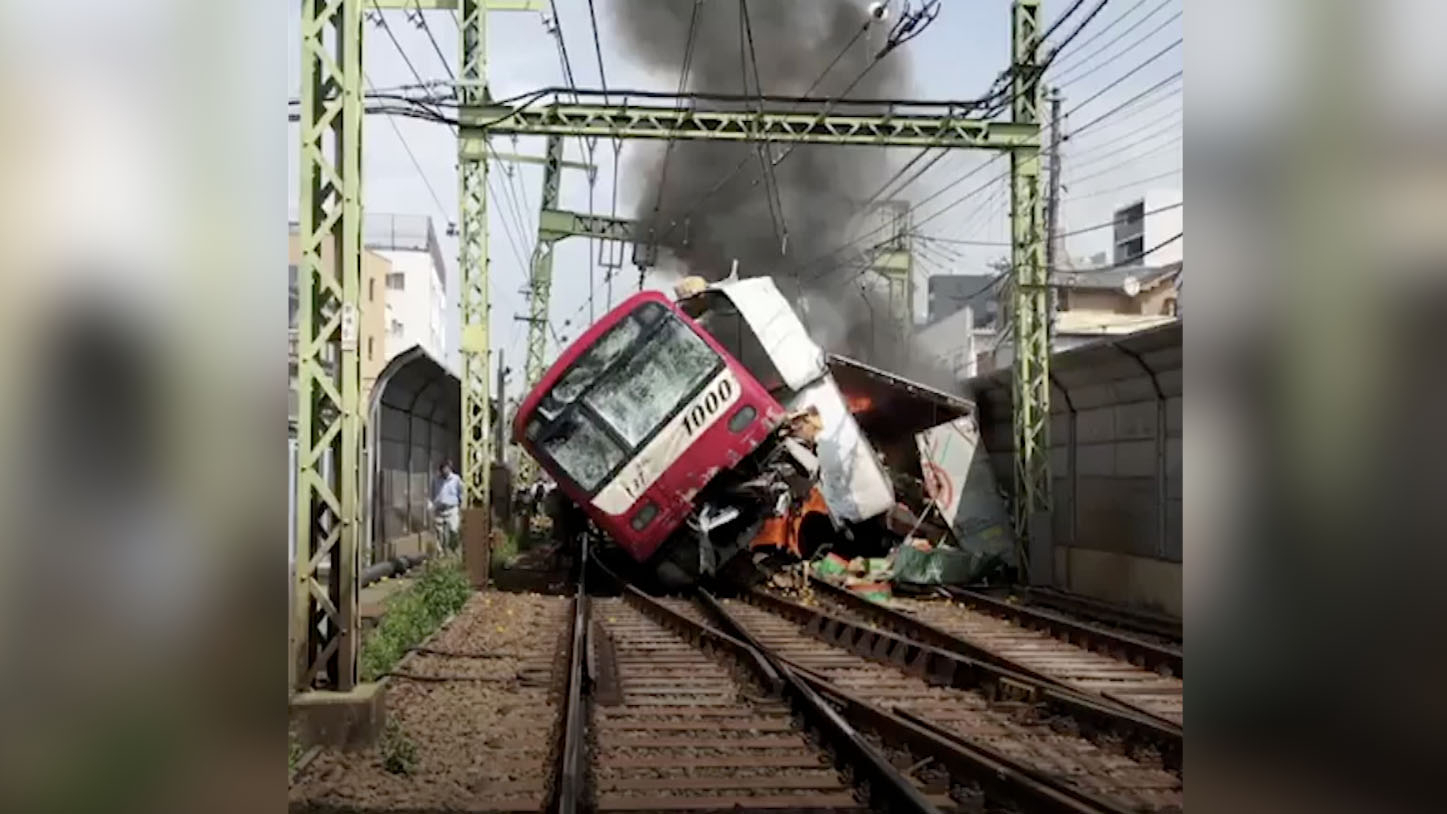 (Photo: CGTN)
One person was killed, and 33 others injured after a passenger train collided with a truck and derailed in Yokohama, Japan on Thursday, NHK reported.

The collision derailed at least the first three carriages of the eight-carriage train, while the truck caught fire, reports suggested.
The deceased, a 67-year-old truck driver, sustained severe injuries and was later confirmed dead, said AFP citing a local police spokesperson.