GOP's Romney says he will vote to convict Trump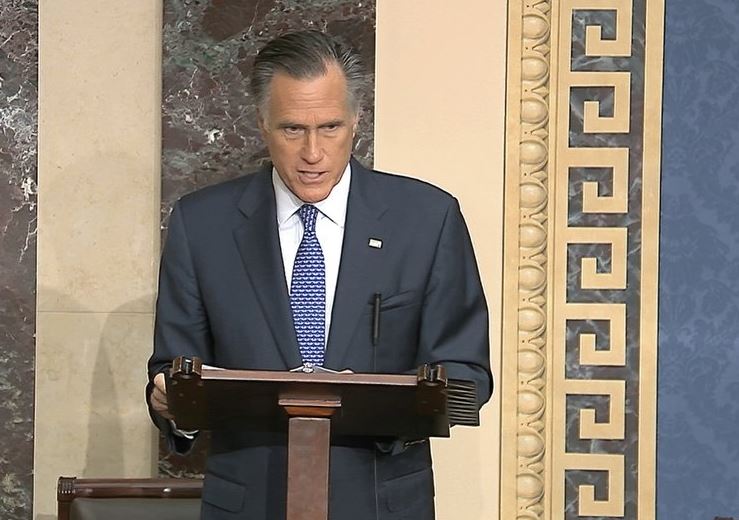 Sen. Mitt Romney, R-Utah, speaks on the Senate floor about the impeachment trial against President Donald Trump at the US Capitol in Washington, Wednesday, Feb. 5, 2020. (Photo: AP)
Utah Sen. Mitt Romney will vote to convict President Donald Trump, likely the only Republican senator to favor ousting the impeached president. Romney made his announcement on the Senate floor Wednesday.
Romney called Trump's actions — the president was impeached on charges of abuse of power and obstructing Congress— "perhaps the most abusive and destructive violation of oath of office that I can imagine."
President Donald Trump is on the verge of acquittal by the Senate, bringing an end to only the third presidential impeachment trial in American history in a vote at the start of the tumultuous campaign for the White House.
A majority of senators have now expressed unease with Trump's pressure campaign on Ukraine that resulted in the two articles of impeachment. But there's nowhere near the two-thirds support necessary in the Republican-held Senate for the Constitution's bar of high crimes and misdemeanors to convict and remove the president from office.