No new confirmed cases of COVID-19 in Laos for 18 consecutive days
People's Daily app
1588242074000
Bangkok (People's Daily) - There have been no new confirmed cases of COVID-19 in Laos for 18 consecutive days, according to a statement from the country's health ministry.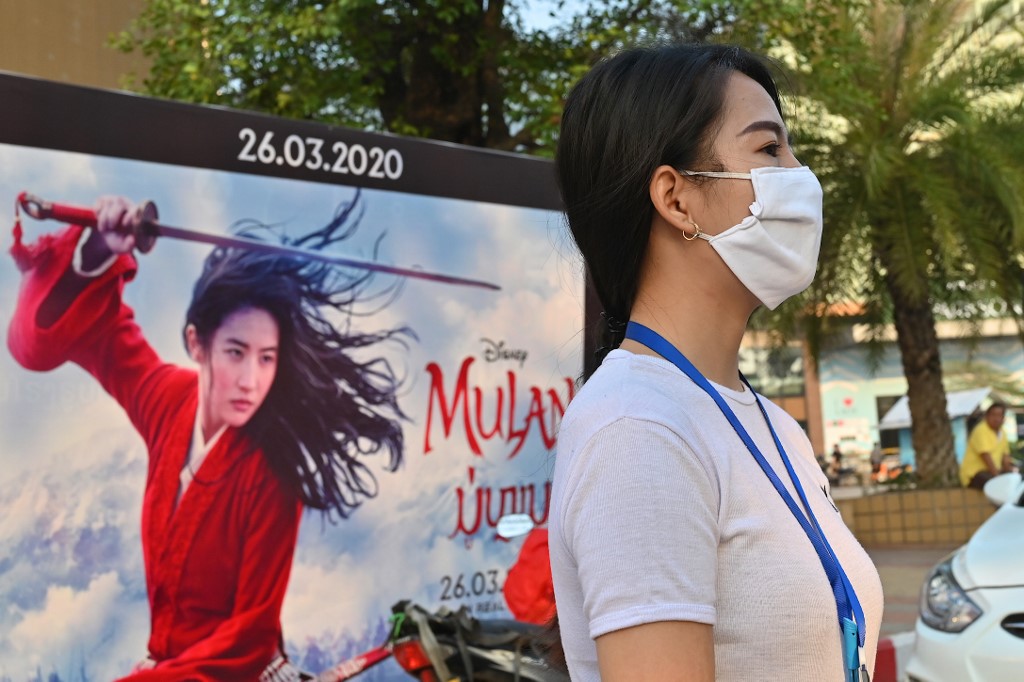 A woman, wearing a facemask amid concerns about the spread of the COVID-19 novel coronavirus, waits to cross the street in Vientiane on March 11, 2020. (Photo: AFP)
A total of 19 cases have been confirmed and 11 of the patients have been hospitalized. Eight have recovered and returned home.
If there are no new cases of new pneumonia, and the situation in neighbouring countries is also stable, some of the embargo measures in Laos will be lifted on May 3 to reduce the impact of the new coronary pneumonia epidemic on people's lives and the social and economic impact of Laos.