Israel demolishes Palestinian homes on Jerusalem outskirts
JERUSALEM, July 22 (Xinhua) - Israel began to demolish a number of Palestinian houses it considers unauthorized on the outskirts of Jerusalem early Monday, local media reported.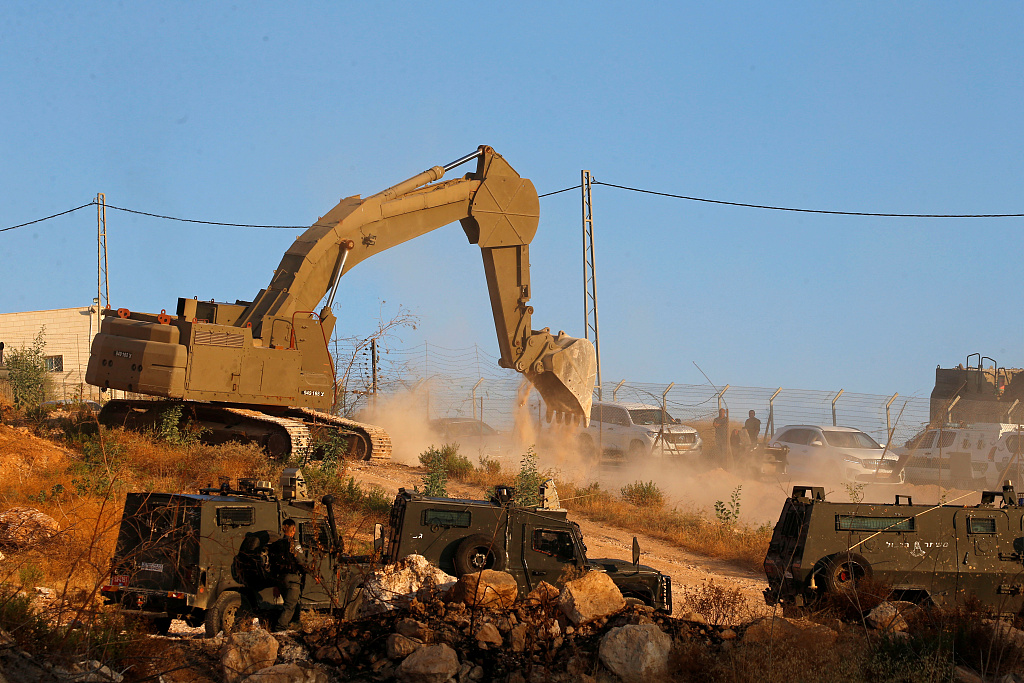 Israeli forces prepare to demolish Palestinian homes in the village of Sur Baher which sits on either side of the Israeli barrier in East Jerusalem and the Israeli-occupied West Bank July 22, 2019. (Photo: VCG)
The Israel Defense Forces went to Sur Baher, a Palestinian neighborhood on the southeastern outskirts of East Jerusalem, overnight to demolish dozens of buildings near a security barrier, the Times of Israel reported.
Sur Baher was captured and has been occupied by Israel during the 1967 Six-Day War.
The Palestine Liberation Organization on Sunday warned against Israel's threat to demolish Palestinian buildings in the area, calling the move "a war crime under international laws" and urging an international investigation into the issue.