Security tightened across Indian cities ahead of Republic Day celebrations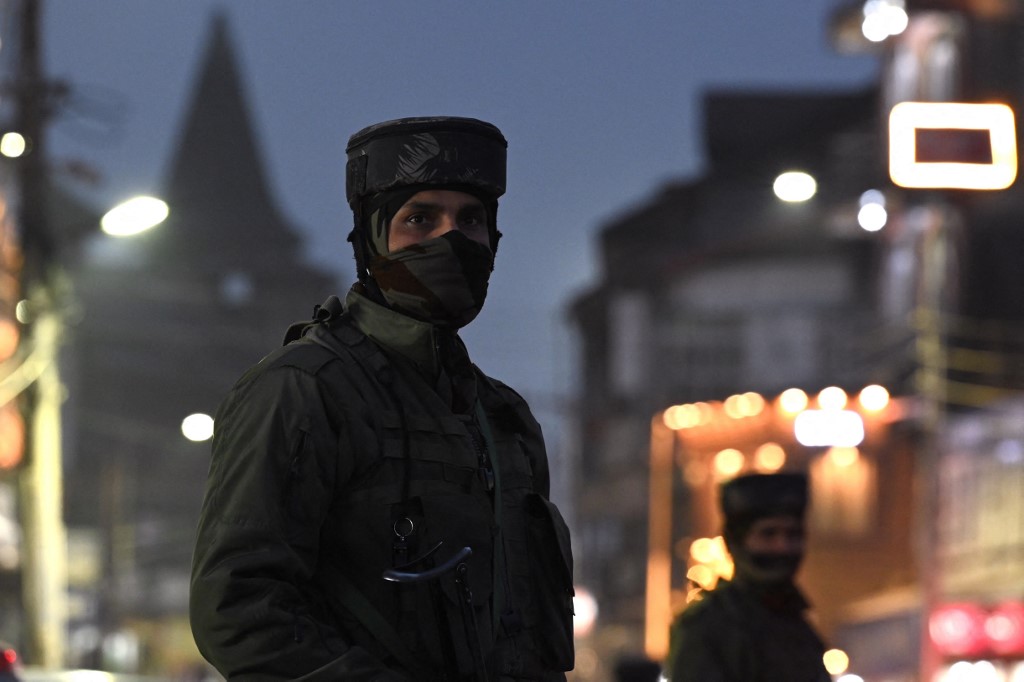 NEW DELHI, Jan. 25 (Xinhua) -- Authorities have beefed up security across Indian cities including the capital New Delhi ahead of the country's 74th Republic Day celebrations, officials said Wednesday.
The move has been undertaken to conduct the official celebrations safely without any attempts of disruptions at the hands of militants or terror groups.
Police have intensified checking and patrolling at metro stations, railway stations, airports and bus terminals as part of the security arrangement across major cities.
In Delhi, where the main function is scheduled to be held on Thursday, authorities have made adequate security arrangements.
Local media reports said more than 6,000 police personnel have been deployed in and around the national capital to keep complete vigil and thwart any attempt aimed at disrupting the function.
"Both static and mobile quick response teams will keep an eye to handle any untoward situation. We have intensified the anti-terror measures in coordination with other agencies," Pranav Tayal, a senior police official was quoted in local media as having said.
"Delhi has always remained a target for anti-social elements. Threat perception is very high during such occasions. There are threat inputs and we have strengthened our security apparatus."
The Republic Day parade will be held Thursday morning on Kartavya Path (previously known as the Rajpath) in New Delhi.
Police have fortified areas in and around Kartavya Path with multi-layer security covers, besides installing Facial Recognition Systems (FRS) and CCTV cameras.
Officials said air space with counter-rogue drone technology in and around the main venue area has been secured. Flying drones and other aerial platforms have been banned and any flying object that breaches the security cordons in and around Kartavya Path will be taken care of, police said.
This year a new security feature has been introduced in the entry pass of the Republic Day parade.
"Every pass or ticket has a QR code. The entry will only be given when that code is scanned and the person carrying it is identified and verified," Tayal said.
Reports pouring in from other cities and state capitals say similar security arrangements have been made to ensure peaceful official celebrations.
The Republic Day in India marks the adoption of the constitution of India. Every year the day is celebrated on Jan. 26. The main function is held in New Delhi, where India's armed forces, army, navy and air force, display their skills and military might.
Officials said this year Egyptian President Abdel Fattah el-Sisi will be the chief guest of the Republic Day celebrations. Sisi, accompanied by a high-level delegation including five ministers and senior officials, has reached New Delhi.
A contingent of the Egyptian military will also participate in India's Republic Day parade.