Twitter deletes new Trump tweets from POTUS account after personal account suspension
Twitter quickly deleted new tweets from U.S. President Donald Trump from his presidential account Friday after the social media site had banned his personal account.

Trump tweeted, "We will not be SILENCED!" from the @POTUS government account, with 33.4 million followers, after the permanent ban of Trump's @realDonaldTrump personal account.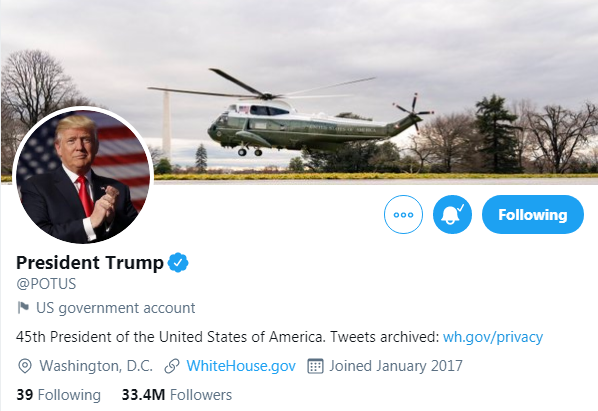 "After close review of recent tweets from the @realDonaldTrump account and the context around them, we have permanently suspended the account due to the risk of further incitement of violence," @TwitterSafety said on Friday upon the ban.
"Twitter is not about FREE SPEECH," Trump wrote in the now-deleted tweets, accusing the company of being in cahoots with the "Radical Left."
He added that he is considering building his own social media platform in the near future.
"Using another account to try to evade a suspension is against our rules," Twitter told French news agency AFP.
"We have taken steps to enforce this with regard to recent Tweets from the @POTUS account," Twitter said.
(With input from agencies)