63 killed in Kabul wedding hall explosion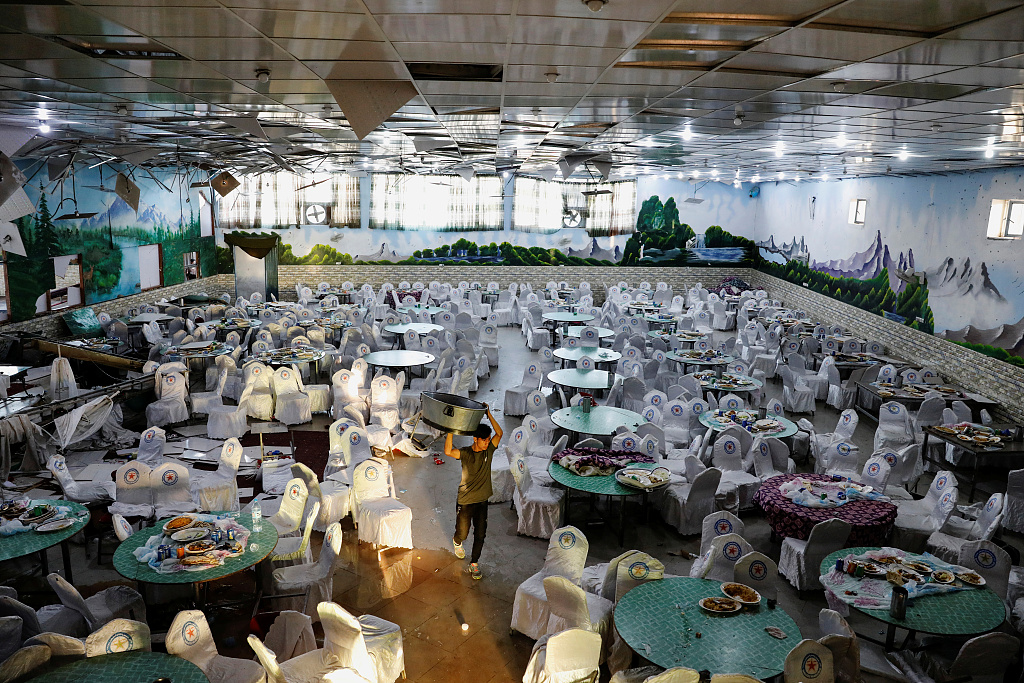 Photo: An Afghan worker is seen at the wedding hall after a blast in Kabul, Afghanistan August 18, 2019./ VCG
KABUL, Aug. 18 (Xinhua) -- At least 63 people were killed and over 180 others wounded in Saturday night's suicide explosion at a wedding hall in western Kabul, police of the Afghan capital confirmed on Sunday.
"A total of 63 people were martyred and 182 wounded following Saturday night's terrorist incident in Kabul," police said in a statement.
The blast occurred inside Shahr-e-Dubai wedding hall in Police District 6 of Kabul at around 10:40 p.m. local time Saturday when the hall was packed with guests attending the wedding ceremony of an Afghan couple.
Those among the victims were several women and children, the statement added.
The death toll was likely to rise as several injured were in critical condition.
No group or individual has claimed responsibility for the incident so far.
The capital city with a population of nearly 5 million has been hit by series of terror attacks over the past couple of years.