The latest: COVID-19 outbreak worldwide (Updated January 9)
People's Daily app
1610190071000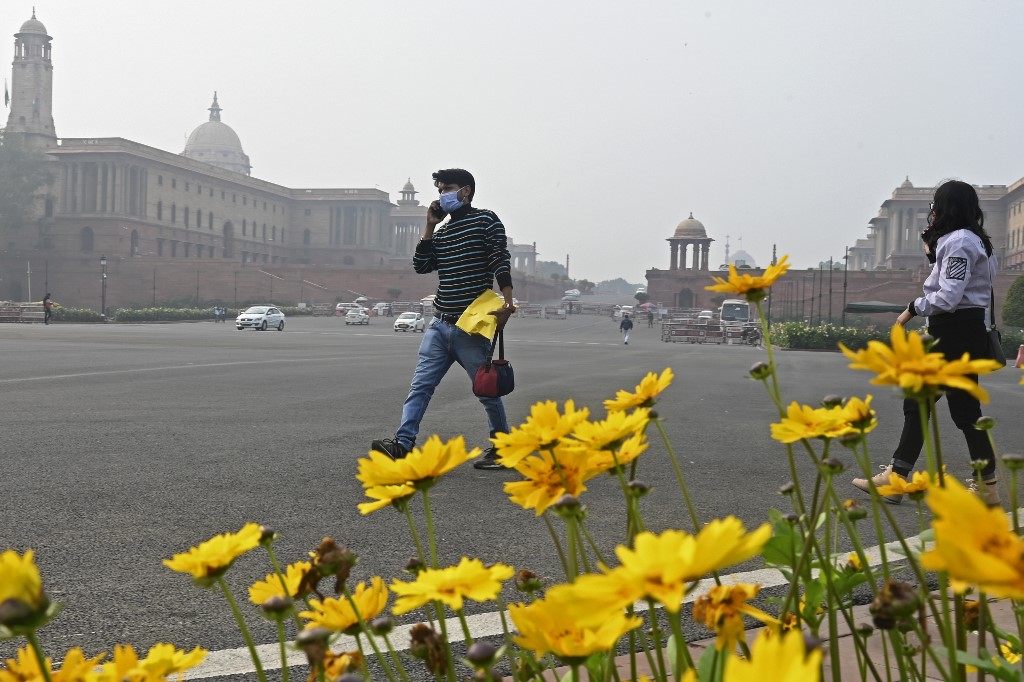 The total number of deaths from the COVID-19 pandemic worldwide has increased to 1,915,006 with the global confirmed cases reaching 88,952,431 as of 6:30 pm BJT on Saturday, according to a tally by Johns Hopkins University.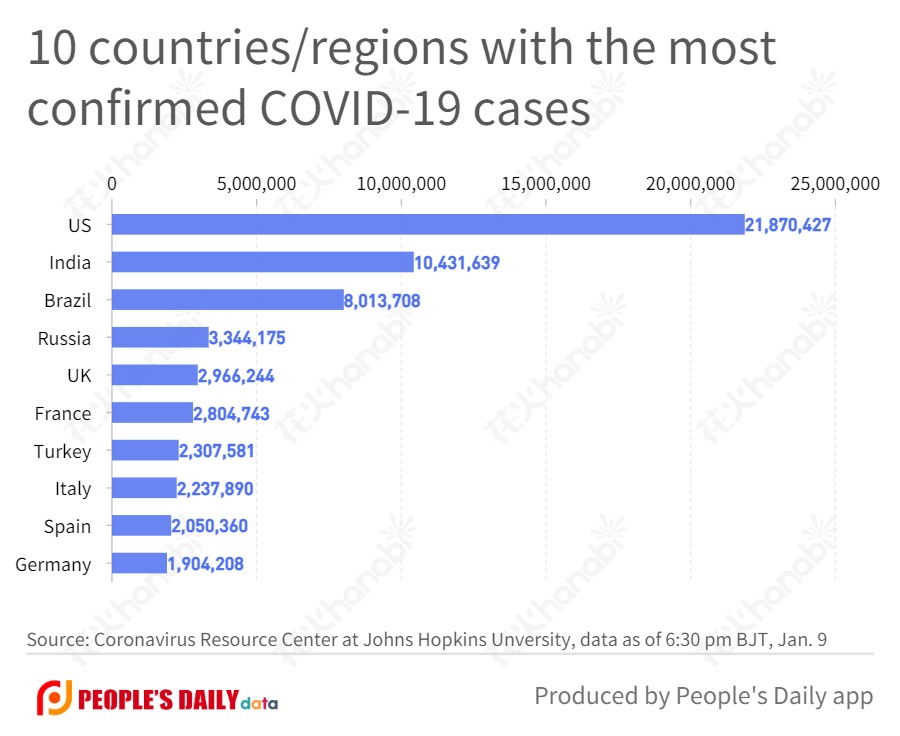 Current status (data as of 6:30 pm BJT, January 9):
It is unclear to what extent COVID-19 vaccines can interrupt transmission of the coronavirus, a World Health Organization (WHO) expert said at the daily media briefing on Friday.
A new, more infectious strain of the coronavirus has now spread to at least eight US states, official data showed Friday, as the country logged a record new daily virus caseload. Almost 290,000 new coronavirus infections were reported in the US within 24 hours Friday according to Johns Hopkins University, a day after the world's worst-hit country recorded a daily high of nearly 4,000 deaths.
India's civil aviation regulator, the Directorate General of Civil Aviation (DGCA), has issued guidelines to airlines and other aircraft operators for transporting COVID-19 vaccines, officials said Saturday.
The Lao Ministry of Health on Saturday urged people countrywide to remain vigilant and adapt to the new normal to avoid a second wave of the COVID-19 outbreak. Lao people nationwide should continue their efforts in implementing preventive measures, and it was essential that every person and all relevant authorities strictly abide by the new normal guidelines, said Lao Ministry of Health Latsamy Vongkhamsao.
The Department of Health (DOH) of the Philippines on Saturday reported 1,952 new COVID-19 cases, bringing the total in the country to 485,797.