Israel's COVID-19 recoveries surpass 14,000
People's Daily
1590350187000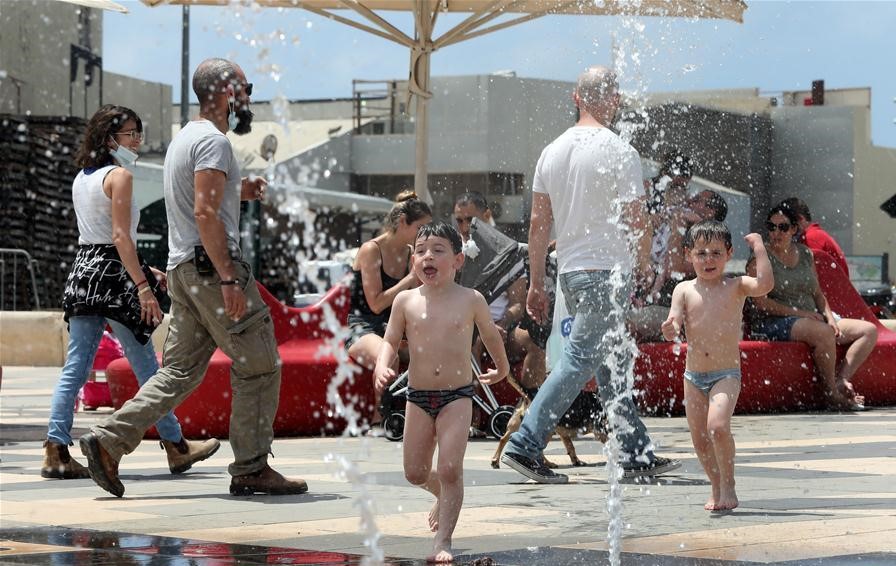 Israelis children play at the Tel Aviv port in Tel Aviv as restrictions amid COVID-19 pandemic ease in the country, May 23, 2020. (Photo: Xinhua)
The number of recoveries from coronavirus in Israel has risen to 14,090, with 366 new recoveries since Thursday evening, the state's Ministry of Health said on Saturday.
According to the ministry, no coronavirus death cases have been recorded in Israel since Thursday.
In addition, the number of patients in serious condition has remained 47 since Thursday, out of 137 patients currently hospitalized.
The total number of cases in Israel has reached 16,712, with 29 new cases since Thursday, while the number of active cases dropped to 2,343, the lowest number since March 25.
Meanwhile, Israel prepares to reopen swimming pools, hotels, and restaurants, on May 27.
The reopening will be subject to distance restrictions and taking hygiene measures.