Muslims discrimination and human trafficking still rampant in US
The United States is urged to take a look at its systematic discrimination against Muslims and slave labor instead of criticizing other countries' human rights situation.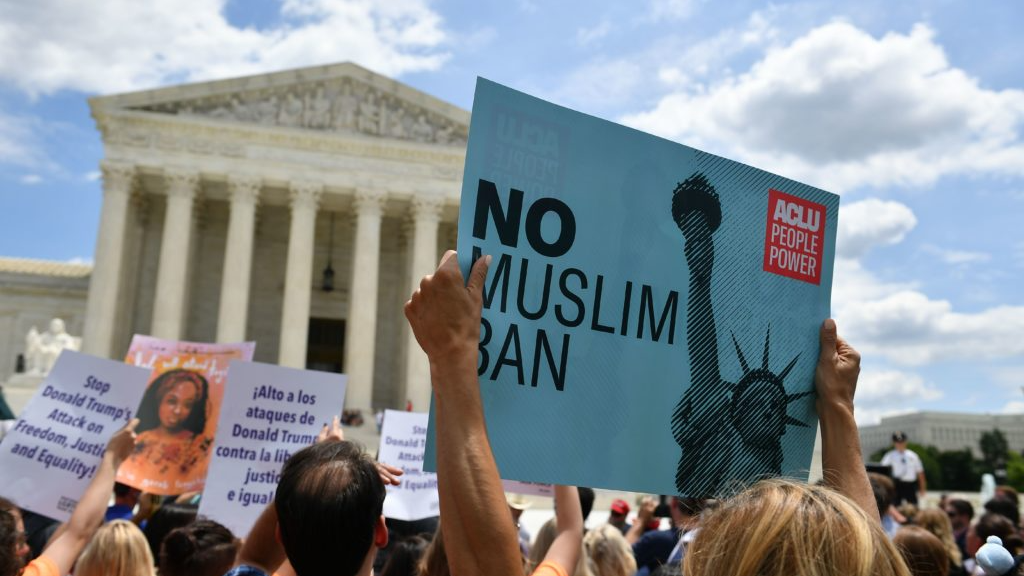 "The U.S. claims to be a country with freedom of religious belief. For an extended period of time, however, Muslims are sidelined, restricted and even banned in the country," said Akbar Niaz, an associate professor from school of history in Xinjiang University.
Since the terrorist attack on September 11, 2001, the world's largest economy has enacted about 20 laws, regulations and policies including the Enhanced Border Security and Visa Entry Reform Act in the name of safeguarding national security, said Akbar, adding that 15 of them "obviously" target Muslims.
In 2017, with Executive Order 13769, also known as Protecting the Nation from Foreign Terrorist Entry into the United States and labeled as the "Muslim ban", the U.S. banned citizens from seven countries, including Iran, Iraq and Syria, from entering the country, he said.
"The U.S. Supreme Court's ruling that legalized the 'Muslim ban' institutionalized and legalized hatred of Islam for the first time in American history, which violates the U.S. Constitution's regulation that it provides equal protection and right to an open trial for all people."
A poll by The Associated Press-NORC Center for Public Affairs Research conducted ahead of the 9/11 anniversary found that 53 percent of Americans have unfavorable views toward Islam, compared with 42 percent who have favorable ones.
The discrimination against Muslims in the U.S. reportedly affected their job career very much.
After comparing interview invitations for a Muslim versus a Christian candidate, 13 percent fewer callbacks for the Muslim candidate compared to the Christian candidate, according to a research paper titled "An experiment in hiring discrimination via online social networks", which was conducted by Carnegie Mellon University.
Besides, with a known history of slavery and forced labor of black slaves, the U.S. nowadays is reported to have forced labor and human trafficking.
Even when the international slave trade was banned from 1783 to 1808, U.S. traders still managed to transport 170,000 slaves to the country, accounting for one-third of the total slaves imported to North America since 1619, said Ilidus Murat, deputy chairman of Xinjiang federation of trade unions.
From 2015 to 2020, all the 50 states and Washington DC reported forced labor and human trafficking cases, Murat said.
The Global Slavery Index 2018 estimates that on any given day in 2016 there were 403,000 people living in conditions of modern slavery in the United States, a prevalence of 1.3 victims of modern slavery for every thousand in the country.
Up to 100,000 people are trafficked into the United States for forced labor annually and half of them are sold to sweatshops or enslaved in households.
Forced labor occurs in many contexts in the United States, according to the Global Slavery Index 2018.
In 2016, out of 1,067 potential labor trafficking cases reported to the National Human Trafficking Hotline, the largest number involved domestic work (197), said the index.