International crime sting captures hundreds thanks to 'fake' phone app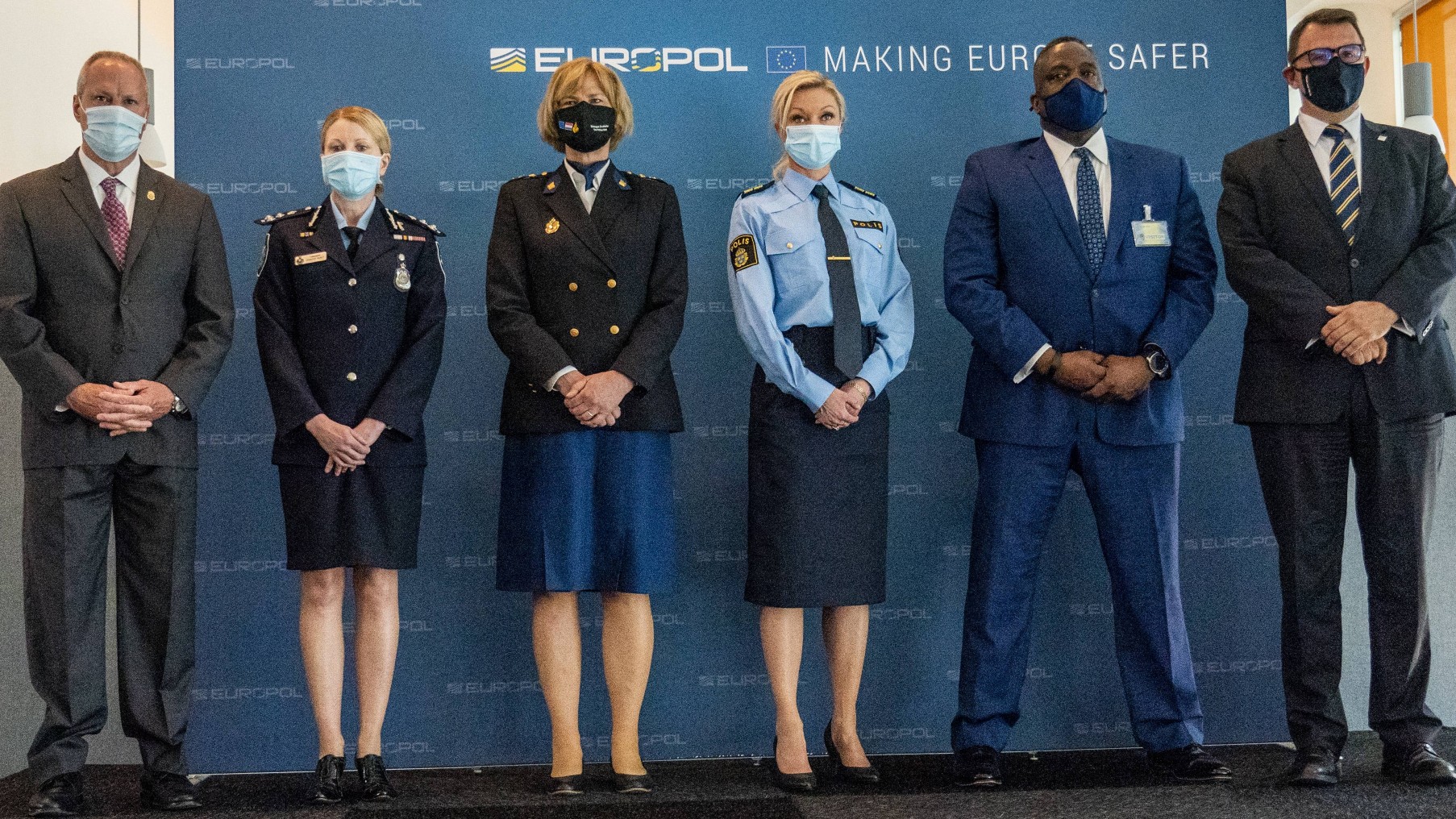 More than 800 suspected criminals from 18 countries were arrested in an organized global crime sting after being tricked into using an FBI-run encrypted messaging app, allowing police to monitor millions of messages secretly.
Operation Trojan Shield brought together law enforcement agencies from 16 countries and ensnared suspects in Australia, Asia, Europe, South America and the Middle East. Law enforcement says the suspects have links to drug gangs, the mafia and outlaw motorcycle gangs.
Europol, the EU police agency that coordinated the operation, described it as one of the "largest and most sophisticated law enforcement operations to date in the fight against encrypted criminal activities."
Drugs, firearms, luxury vehicles and more than $48 million in cash and cryptocurrencies were seized as part of the operation.
In 2019, the U.S. Federal Bureau of Investigation (FBI) began operating its own encrypted device company, called ANOM. Informants distributed the devices with the chat app to the criminal underworld, and in the span of a year-and-a-half, more than 12,000 encrypted devices were in use by more than 300 criminal syndicates in more than 100 countries.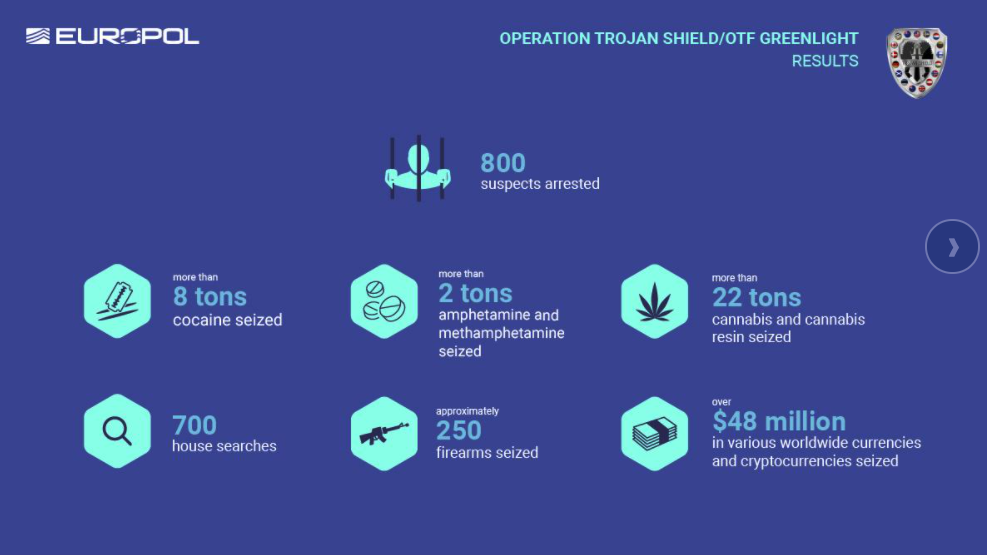 The devices granted law enforcement unfettered access to tens of millions of messages that they could monitor in real time.
"We have been in the back pockets of organized crime," Australian Federal Police Commissioner Reece Kershaw said after 224 people were arrested in Australia as part of the wider operation in a sting called Operation Ironside. "All they talk about is drugs, violence, hits on each other, innocent people who are going to be murdered."
Australia's Prime Minister Scott Morrison called the operation a "heavy blow against organized crime – not just in this country, but one that will echo around organized crime around the world."
The devices were initially used by senior crime figures, which police said helped build a "good reputation among criminals." The gangs believed the customized phones were secure because they had no other functions – no voice or camera function, no ability to send an email and the phones didn't even ring.
"You had to know a criminal to get hold of one of these customized phones. You could only communicate with someone on the same platform," the police explained.
Officials said the information they could covertly gather helped mitigate over 100 "threats to life," including a plot to attack a cafe in Australia with a machine gun.
Swedish police said they were able to prevent more than 10 planned murders.