The latest: COVID-19 outbreak worldwide (Updated Feb 28)
People's Daily app
1614508605000
Globally, as of 6 pm BJT on Sunday, there have been 113,076,707 confirmed cases of coronavirus, including 2,512,272 deaths, reported the World Health Organization.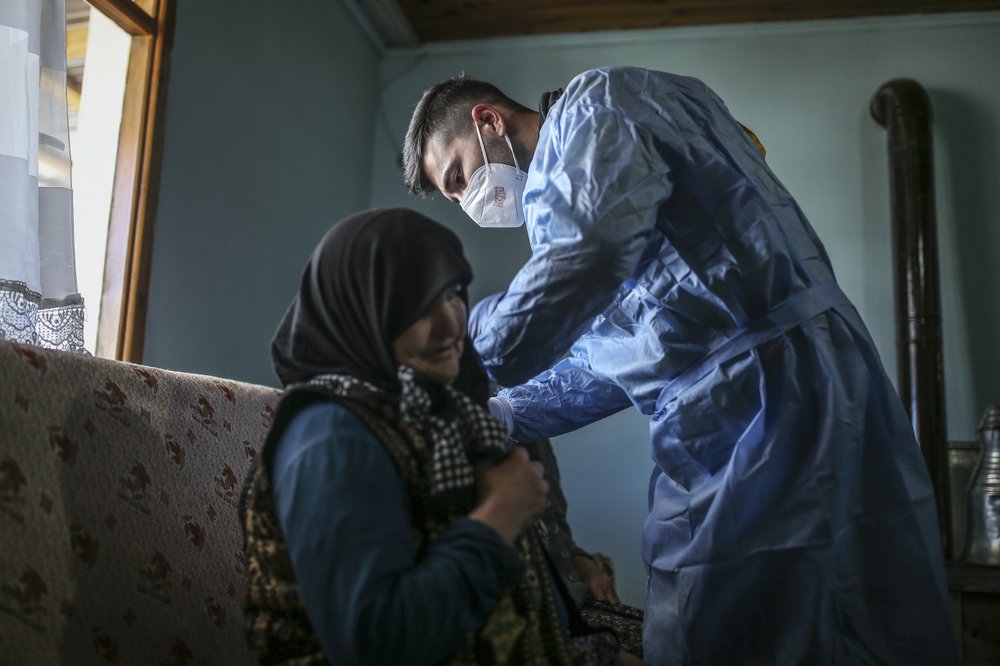 Current status (data as of 6 pm BJT, Feb 28):
The outbreak has now claimed 519,602 lives in the US, the most of any country, with a total of 29,029,790 infections, according to a tally by the 1Point3Acres virus tracker as of 6 pm BJT on Sunday.
India has confirmed a total of 11,096,731 COVID-19 cases, raising the number of deaths to 157,051.
Confirmed cases of COVID-19 in Brazil have increased to 10,517,232 with 254,221 deaths, Johns Hopkins reported.
Russia has recorded 4,198,400 confirmed cases and 84,700 deaths.
The UK has reported 4,182,787 COVID-19 cases and 122,939 deaths from the virus so far.
France has confirmed 3,747,263 cases of COVID-19, with the number of deaths at 85,741.
A total of 3,188,553 people in Spain have tested positive for COVID-19, with the death toll at 69,142.
The coronavirus pandemic has claimed 97,507 lives in Italy, bringing the total number of infections to 2,907,825.
It is followed by Turkey with 28,503 deaths from 2,693,164 infections.
Germany's confirmed cases have increased to 2,448,155, with the number of deaths at 70,092, according to the JHU virus tracker.