Catalan separatist party backs Spain PM for new term, to end political deadlock
A key Catalan separatist party said Thursday it would allow Spain's Socialist leader Pedro Sanchez another term as prime minister, potentially ending the prolonged political deadlock in the eurozone's fourth-largest economy.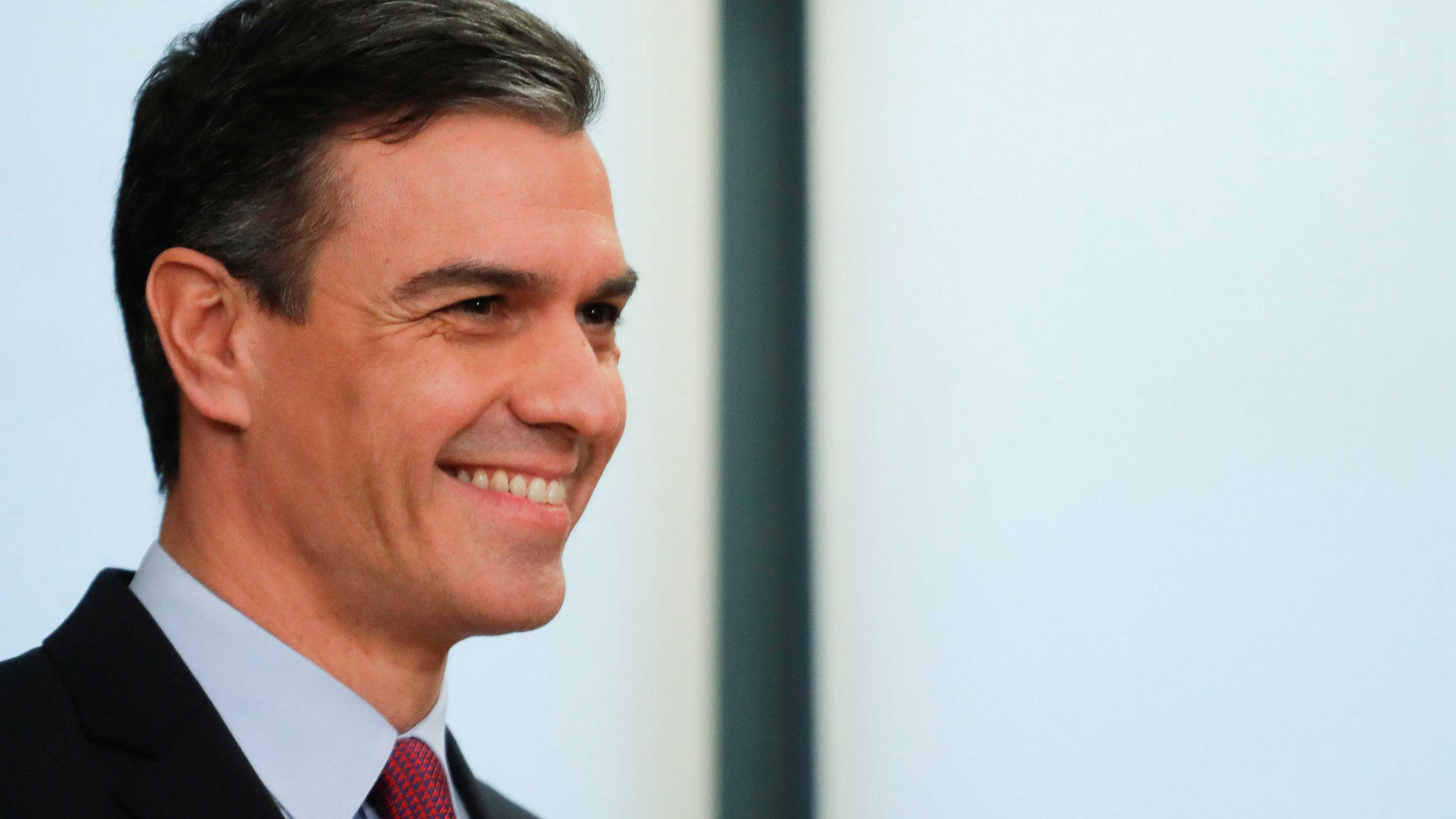 File photo: CGTN
Spain was without proper government for most of 2019 after two inconclusive elections.
Sanchez's Socialist Party needs the pro-independence Esquerra Republicana de Catalunya (ERC) to at least abstain to secure his confirmation in office.
The investiture vote is due between January 4 and 7.
The ERC said it would refrain from voting after the Socialists committed to an open dialogue on secessionists' wishes for Catalonia, which would then be submitted to a citizens' vote in the wealthy northern region.
At a news conference, ERC official Pere Aragones said the ERC's 13 lawmakers will abstain from voting in a confidence vote in parliament and that his party told the leader of Catalonia's regional government it would push for a new independence referendum in conversations with the central government.
Sanchez's Socialists won the most seats in a repeat November general election but were weakened, falling far short of an absolute majority in Spain's 350-seat parliament.
The Socialists have struck an agreement to form a coalition government with far-left party Podemos in what would be the first such power-sharing deal since the country returned to democracy in 1975.
The two parties together still fall short of a majority with 155 seats in the assembly.
Sanchez has already secured the support of several smaller regional parties and had been negotiating with the ERC since the November polls.
Catalonia has been rocked by sometimes violent protests after Spain's Supreme Court in October sentenced nine Catalan leaders to lengthy jail terms over their role in staging a banned secession referendum in 2017 in the wealthy northeastern region and a subsequent declaration of independence.
The leader of the ERC, former Catalan vice president Oriol Junqueras, was among those sentenced.
Since the failed 2017 independence bid, the ERC has adopted a more moderate stance, believing it is the best way to increase support for separatism in the longer term.