S. Africa's COVID-19 cases rise to 3,300
CAPE TOWN, April 20 (Xinhua) -- South Africa's COVID-19 cases have surged to 3,300, up by 142 from the previous count, Health Minister Zweli Mkhize said Monday.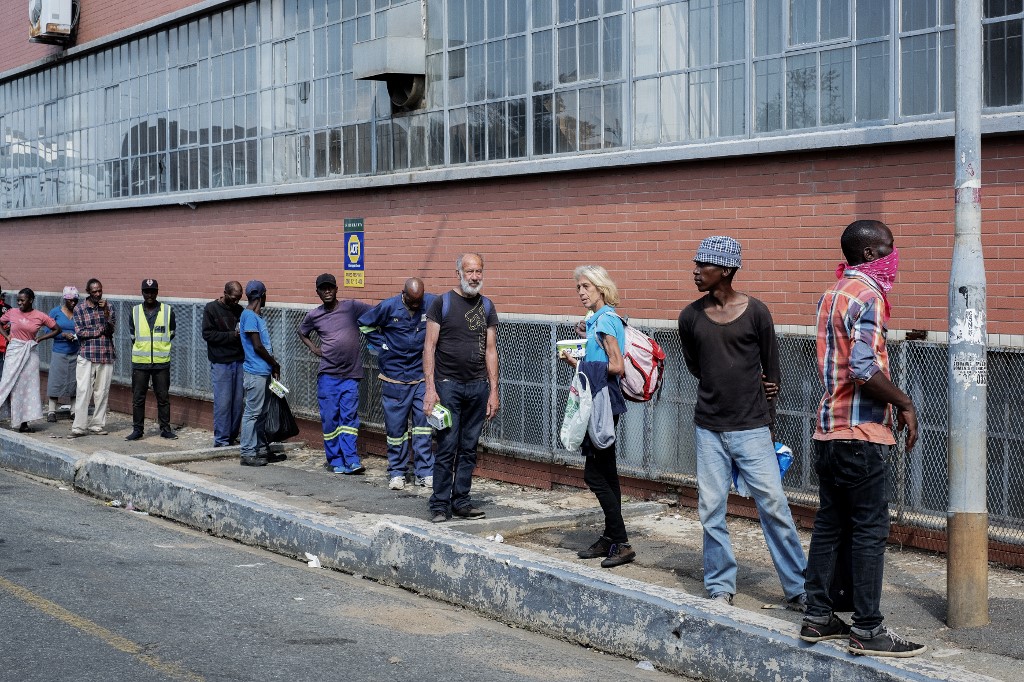 People queue as they wait for a food distribution by the Cleveland Civic Committee in Cleveland, near Johannesburg, on April 20, 2020. (Photo: AFP)
Four more patients have died of the virus, bringing the death toll to 58, said the minister, adding the total number of recoveries stood at 1,055.
There has been a significant increase in mass community screening and testing across provinces, according to Mkhize, adding tests have been conducted on 121,510 patients in both public and private sectors.
Gauteng Province remains the epicenter with 1,170 cases, followed by Western Cape with 940 and KwaZulu-Natal with 639.
The pandemic also hit several prisons across the country. In Western Cape, 111 cases have been reported in prisons as of Monday. In Eastern Cape, 56 inmates and 31 officials tested positive, while two officials tested positive in Limpopo.