Reports of bomb threat lead to evacuations at multiple US universities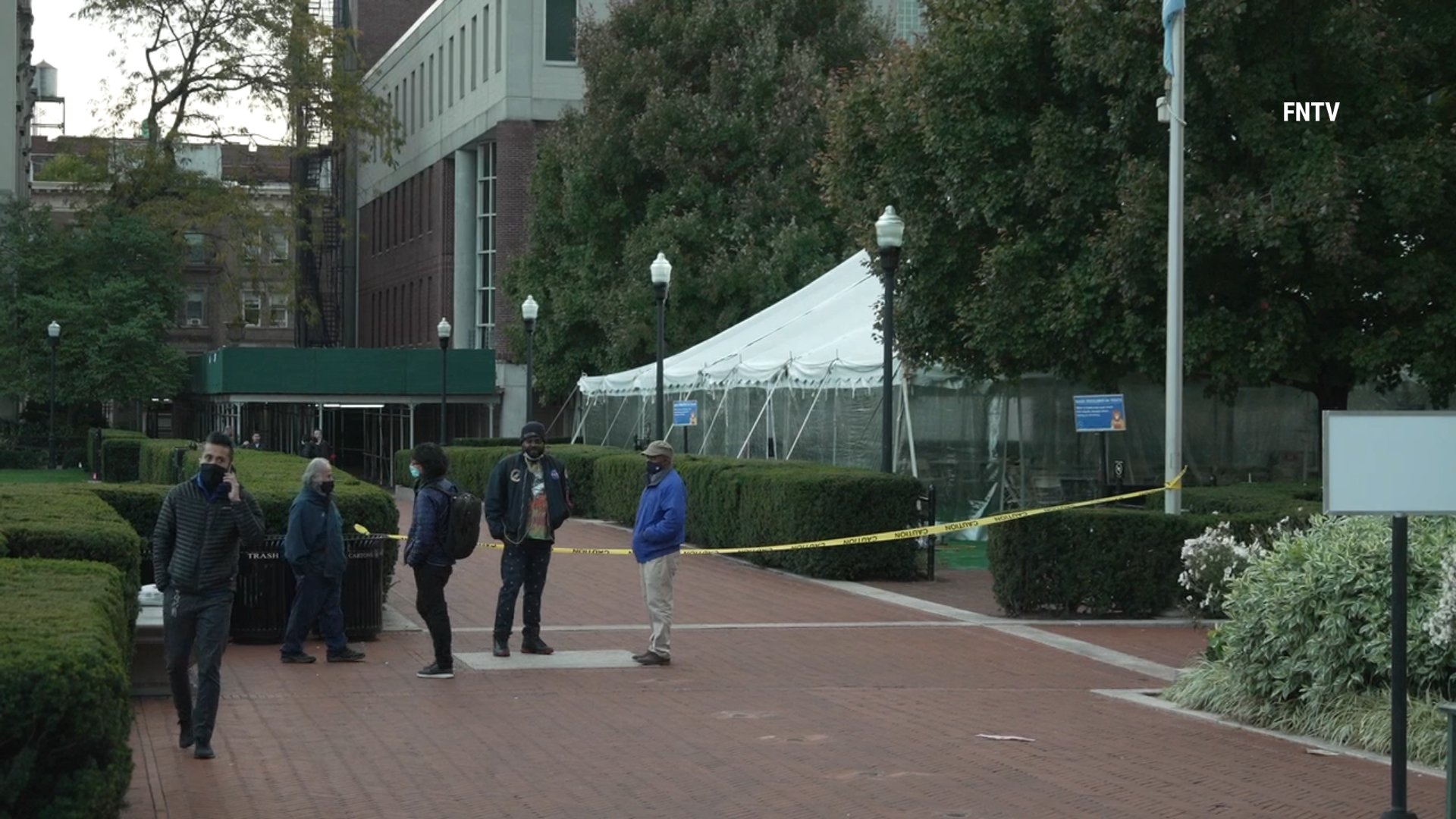 LOS ANGELES, Nov. 12 (Xinhua) -- Multiple top universities in U.S. coastal cities had to evacuate students and faculty members on Thursday after receiving reports of bomb threats.
On the West Coast, a bomb threat at the University of Southern California (USC), a leading private research university located in Los Angeles, caused an evacuation from three buildings on campus, authorities said.
"Grace Ford Salvatori Hall, Sample Hall and Wallis Annenberg Hall are being evacuated due to a bomb threat," USC said in a tweet Thursday afternoon, urging people to stay away from the area.
According to the university's official Twitter account, the Los Angeles Police Department and the USC Department of Public Safety confirmed the safety of the zone following a search lasting around half an hour.
"There are quite a few police cars here on campus while helicopters hovered in the sky," a USC student surnamed Li told Xinhua.
"I saw people evacuating from the buildings immediately after receiving a university notification, but not in panic mode," said Li, who was also forced to evacuate along with his classmates.
There are around 49,500 students enrolled in the 2021-22 academic year at USC, including over 6,300 from the Chinese mainland.
Also on Thursday, New York University (NYU) and the Massachusetts Institute of Technology (MIT) on the East Coast also received bomb threats, prompting evacuations on the campuses.
NYU received bomb threats on Thursday evening at three locations -- the Stern School of Business, Center for Neural Science, and Hebrew Union Collage.
The New York City Police Department officers concluded their investigation and issues an all-clear for all buildings they searched.
"NYU community members can return to any of the evacuated buildings in line with their regular hours," said the university on its official website during the night, adding that all classes, activities, and operations will proceed as scheduled on Friday.
MIT, located in Cambridge, Massachusetts, also said that there was a bomb threat called against the university's Green Building.
"Despite similar threats being called at universities nationwide in the past week, we nevertheless out of an abundance of caution urge individuals to take this seriously and stay away from the area," said the university in an alert Thursday evening.
The building was reopened hours later after investigators, including explosives detection units, searched floor-by-floor to clear the building.
Earlier this month, multiple Ivy League schools on the U.S. East Coast, including Yale, Columbia, Cornell and Brown, had also received fake bomb threats and were forced to warn students to evacuate campus buildings. U.S. law enforcement agencies didn't deem any of the threats credible.