The latest: COVID-19 outbreak worldwide (November 15)
People's Daily app
1605404607000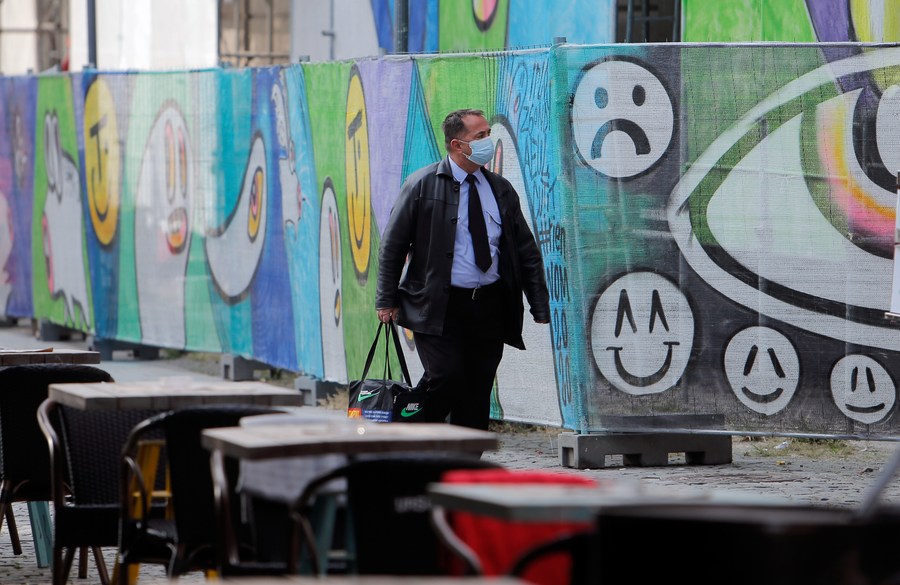 The total number of deaths from the COVID-19 pandemic worldwide has increased to 1,309,713 with the global confirmed cases reaching 53,835,175 as of 9 am BJT on Sunday, according to a tally by Johns Hopkins University.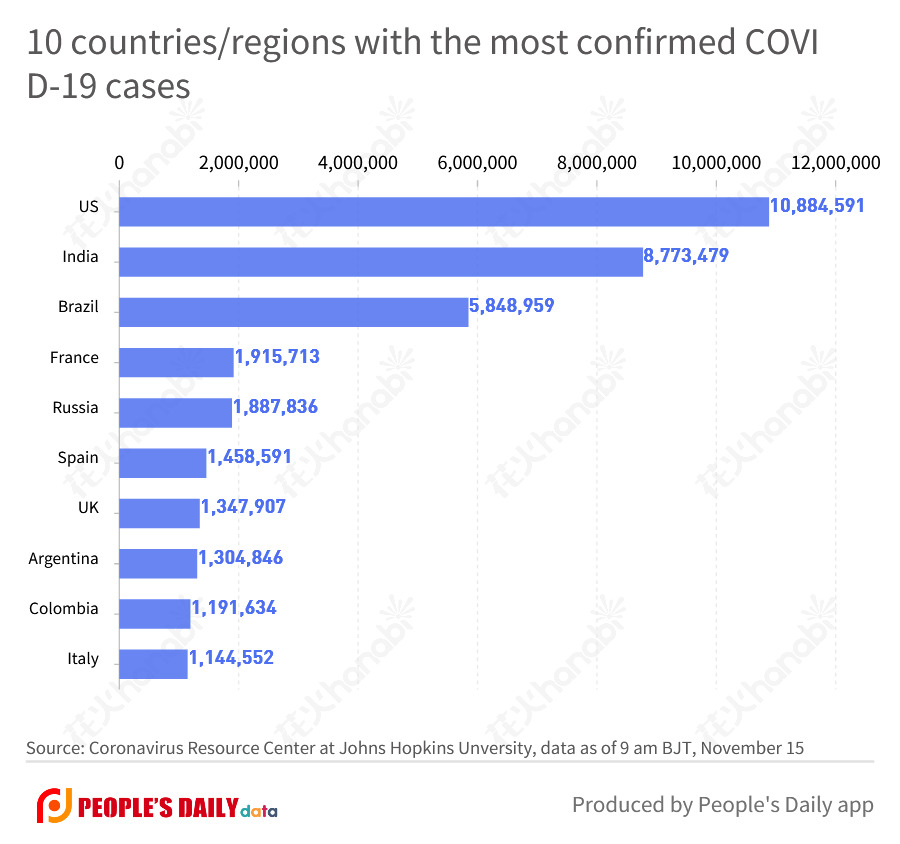 Current status (data as of 9 am BJT, November 15):
France confirmed 32,095 COVID-19 infections in the past 24 hours, pushing the total count to nearly 2 million, while hospitalization-related figures improved, figures released by health authorities showed on Saturday.
Another 26,860 people in Britain have tested positive for COVID-19, bringing the total number of coronavirus cases in the country to 1,344,356, according to official figures released Saturday.
Greece will close for two weeks all primary schools and kindergartens across the country as of Nov. 16 as part of the efforts to curb the spread of the novel coronavirus, Minister of Education and Religious Affairs Niki Kerameus announced on Saturday.
Canada reported 3,041 new cases of COVID-19 Saturday noon, bringing the total up to 290,596 cases, including 10,888 deaths, according to CTV.
Iran's Health Ministry reported 11,203 new COVID-19 cases on Saturday, raising the total nationwide infections to 749,525.

Restaurants, bars, cafes, gyms and malls closed their doors on Saturday as Lebanon entered its first day of a two-week lockdown to restrict the spread of COVID-19.