NATO 70th anniversary conference in Denmark canceled following pressure from U.S. embassy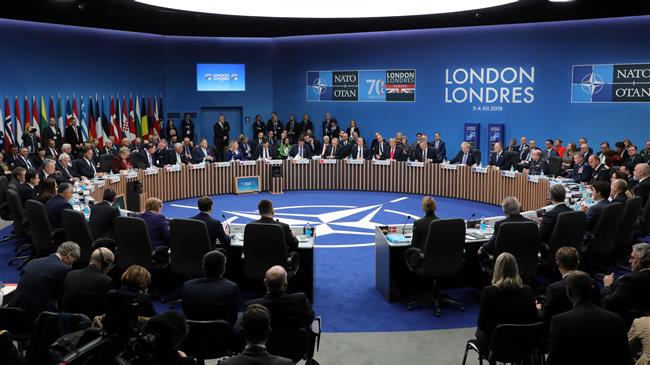 NATO heads of state attend the plenary session of the NATO summit at the Grove hotel in Watford, northeast of London on December 4, 2019. (Photo: AFP)
COPENHAGEN, Dec. 8 (Xinhua) -- A NATO 70th anniversary event in Denmark's capital Copenhagen has been abruptly canceled by the organizer of Danish Atlantic Treaty Association (DATA) after the US embassy in Denmark communicated its displeasure.
According to a press release from the DATA, a security policy think tank, on Sunday, U.S. Ambassador to Denmark Carla Sands demanded that political scientist Stanley Sloan, a former CIA analyst who is critical of current U.S. policy, be removed from the speakers' list before the start of the conference.
"We never doubted that Stanley Sloan would deliver an unpolitical and objective speech at our conference...That's why we kept Stanley Sloan as speaker until the U.S. ambassador demanded that Stanley Sloan's participation be canceled," wrote DATA Secretary General Lars Bangert Struwe in the press release.
After canceling the speaker, the DATA subsequently decided in favor of canceling the entire event.
NATO's 70th anniversary event at Frederiksberg Castle was organized by the DATA in collaboration with the U.S. Embassy in Denmark and was scheduled to start on December 10.