Japan's defense ministry requests record 50 bln USD budget for FY 2020 amid controversies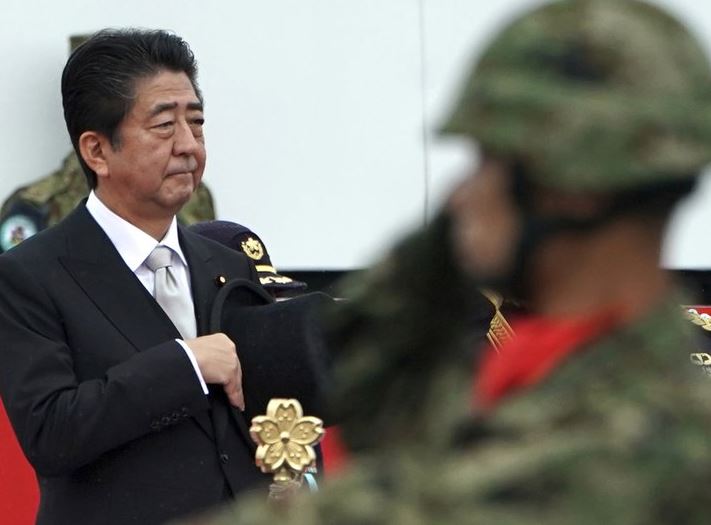 (Photo: AP)

TOKYO, Aug. 30 (Xinhua) -- Japan's Defense Ministry on Friday requested a record budget of 5.32 trillion yen ($50 billion) for fiscal 2020, which if approved will mark the eighth year military spending has grown under Prime Minister Shinzo Abe.
The ministry's request has increased by 1.2 percent from the initial budget for the current fiscal year through March 2020.
It requested 52.4 billion yen ($493 million) to bolster its outer space technology capabilities, which include technology to detect whether Japan's satellites are being interfered with, as well as technology to observe space debris and other objects in outer space.
In terms of spending on cyber defense, the ministry plans to increase the number of cyber defense unit personnel at a cost of 23.8 billion yen ($224 million), and has said it plans to develop a new aircraft which can jam potential enemies' equipment at a cost of 20.7 billion yen ($195 million).
The ministry has also asked for 12.2 billion yen ($115 million) to be earmarked to acquire the controversial US-developed Aegis Ashore land-based missile system, and a further 3.1 billion yen ($29 million) to retrofit the previously classed Izumo "helicopter carrier," into a fully-functioning aircraft carrier.
"We will refit Maritime Self-Defense Force (MSDF) multipurpose helicopter destroyers so fighter jets capable of short takeoffs and vertical landings can be deployed when necessary," the government said in its mid-term defense program, in stark contrast to previous assertions that the helicopter destroyers were absolutely not "de-facto" aircraft carriers.
In another acquisition request that brings into question Japan's pacifist constitution, that forever renounces war and also states in Article 9 that, "land, sea, and air forces, as well as other war potential, will never be maintained," the ministry has asked for 84.6 billion yen ($796 million) for six new F-35B stealth fighter jets, capable of short takeoffs and vertical landings, to use on the Izumo.
The ministry also plans to develop a new "hybrid" fighter jet to succeed the Air Self-Defense Force's (ASDF) fleet off F-2's.
The ministry has said that under its latest five-year Medium Term Defense Program, a development project led by Japan, with the possibility of bringing onboard international collaborators, will be launched at an early juncture.
The cost for the development of the jets has yet to be specified by Japan's Defense Ministry.