Strict lockdown to continue in Indian capital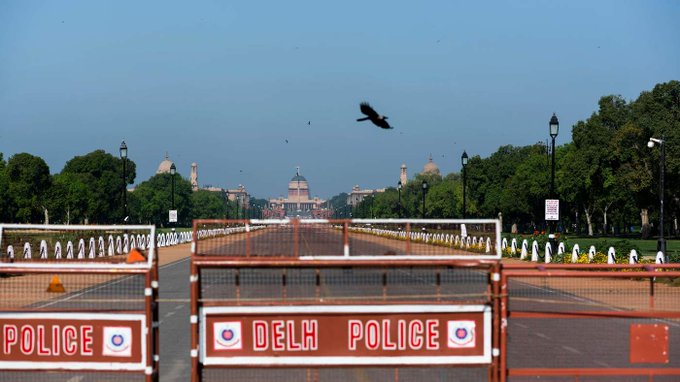 File photo

NEW DELHI, April 19 (Xinhua) -- Delhi Chief Minister Arvind Kejriwal on Sunday announced that there would be no respite from Lockdown in the Indian capital with effect from Monday.
India observed a 21-day Lockdown with effect from March 25, and it was subsequently extended till May 3 by Prime Minister Narendra Modi.
Addressing the nation on TV on Tuesday morning, the prime minister said that some relaxations would be given with effect from April 20 in the areas which were safe from the COVID-19 and where people were strictly following lockdown regulations.
"Delhi has 11 districts and all of them have been declared as hotspots. As of now there are 77 containment zones in Delhi. Situation is worrisome but under control. Hence there will be no relaxation and the ongoing lockdown would continue in all parts of Delhi," said Kejriwal.
A re-assessment in the Indian capital would be done after a week, following which the final decision would be taken regarding lifting, or continuing with, the restrictions, he said.
"After assessing the prevailing situation in Delhi, we have decided not to permit any relaxation of the lockdown, as of now," he added.
In terms of COVID-19 cases, the Indian capital continues to be one of the most-affected states in the country. As of 8:00 a.m. local time on Sunday, there are 1,893 positive cases in Delhi, the death toll stands at 42.
Out of the 1,893 cases in Delhi, 26 are in intensive care unit and six are on ventilators. Around 2 percent of the country's population lives in Delhi, but it also has 12 percent of the total COVID-19 cases, said Kejriwal.