WHO observes a minute's silence in memory of nurses, health workers killed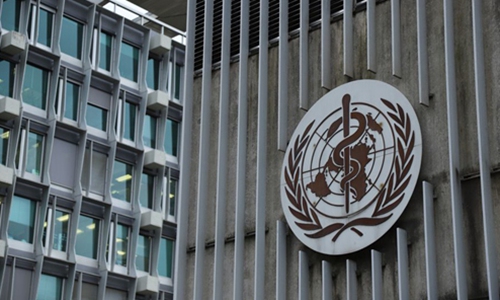 Photo taken on Jan. 30, 2020 shows the headquarters of the World Health Organization (WHO) in Geneva, Switzerland. (Photo: Xinhua)
GENEVA, May 13 (Xinhua) -- The head of the World Health Organization (WHO) on Wednesday observed a minute of silence during a virtual press conference on COVID-19 to remember the nurses and health professionals who have been killed in their daily work.
"Yesterday was International Nurses Day...I was shocked and appalled to hear of the attack on an MSF hospital in Afghanistan, which led to the deaths of nurses, mothers and babies," WHO Director-General Tedros Adhanom Ghebreyesus told reporters.
"Civilians and health workers should never be a target, the weaponization of health is not helping anywhere," he said.
He urged all stakeholders to put aside politics and prioritize peace and a global ceasefire under the current global pandemic.
According to a government statement, dozens of people, including medical staff, were killed or wounded after two explosions and ensuing shooting rocked a maternity hospital in the western part of Afghanistan's capital Kabul on Tuesday.