Italy's election campaign ends, tension between EU and right flares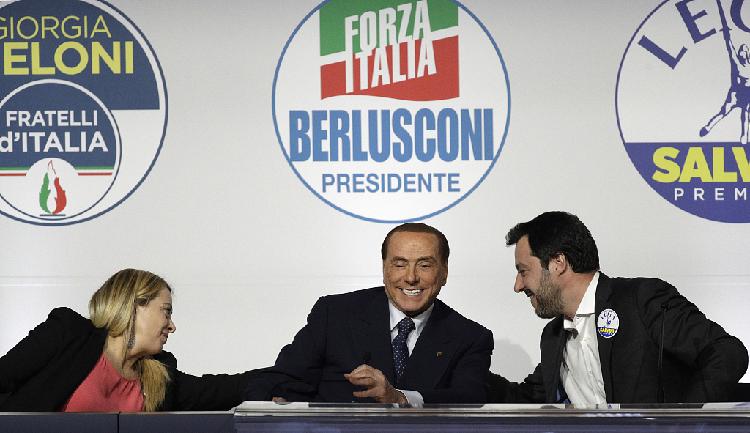 Italy's leaders held their final rallies on Friday ahead of a parliamentary election at the weekend that is expected to be won by a rightist alliance, putting Rome on a possible collision course with Brussels.
A trio of centre-left and centrist groups held their closing meetings in different squares across the Italian capital, underscoring their failure to forge a united electoral pact - a decision that has enormously benefitted the conservative bloc.
Opinion polls have all predicted that Giorgia Meloni's nationalist Brothers of Italy group will emerge as the leading party on Sunday and share power with its allies the League, headed by Matteo Salvini, and Silvio Berlusconi's Forza Italia.
Although Meloni has sought to project a moderate image, both she and Salvini have been fiercely critical of the European Union, accusing Brussels of interfering too much in national politics.
Ratcheting up tensions at the end of a largely lackluster campaign, European Commission President Ursula von der Leyen warned late Thursday that Europe had "the tools" to deal with Italy if things go in a "difficult direction."
As other leaders appeared in various squares in Rome and beyond to address their supporters, Salvini staged a brief protest in front of the Commission headquarters in Rome to denounce von der Leyen. "This is shameful arrogance," he said.
A stone's throw away, the one person who could yet spoil the right's ride to power, former Prime Minister Giuseppe Conte, held the final rally of his 5-Star Movement.
Written off two months ago, after he pulled his support for Prime Minister Mario Draghi and sank the unity government, Conte has revived 5-Star fortunes by promoting its flagship "citizens income" welfare for the poor which the right wants to dismantle.
Pollsters say his relentless message has particularly resonated in the poorer south, where hundreds of thousands live off welfare, and could yet prevent a right-wing landslide.