Austria conservatives, Greens agree to form government: officials
Austria's conservatives led by Sebastian Kurz on Wednesday agreed to form a coalition government with the Greens after a final round of talks capping almost three months of negotiations.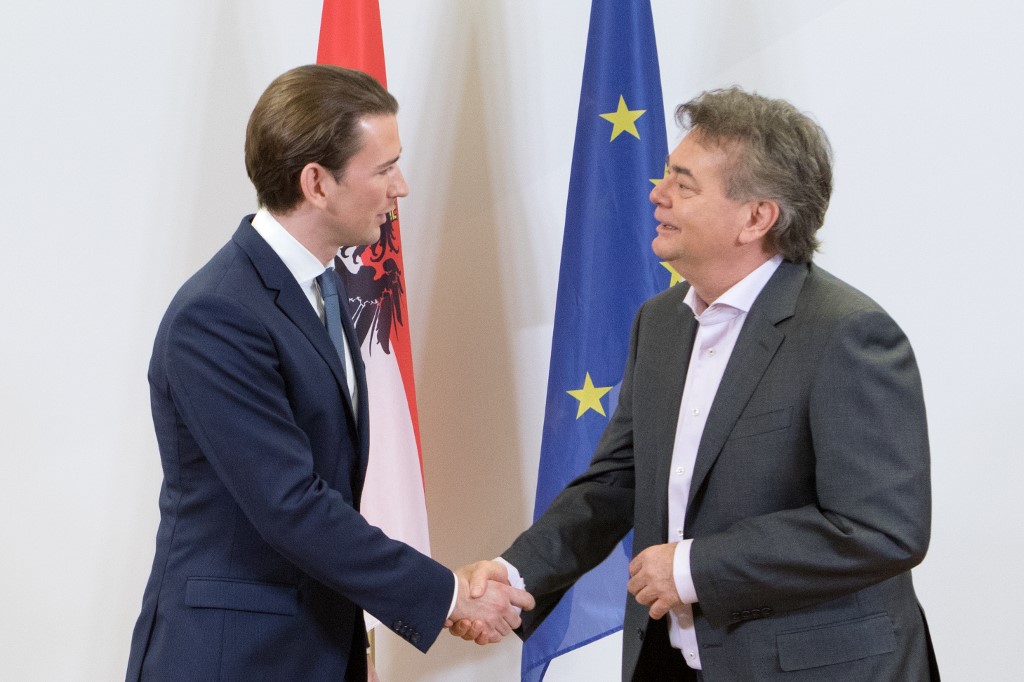 Head of the Austrian People's Party (OeVP) Sebastian Kurz (L) and head of the Green Party Werner Kogler (R) shake hands during a media statement in Vienna on January 01, 2020. (Photo by AFP)
"The OeVP (People's Party) and Greens have agreed on a government programme together," a Greens representative with knowledge of the negotiations told AFP.
An OeVP official confirmed the same to AFP. The two parties' leaders are to make a statement later Wednesday. It will be the first time the Greens will rule on a national level in Austria.