Chief of UN nuclear watchdog Amano passes away: IAEA
VIENNA, July 22 (Xinhua) -- The International Atomic Energy Agency (IAEA) said on Monday that its Director General Yukiya Amano has passed away.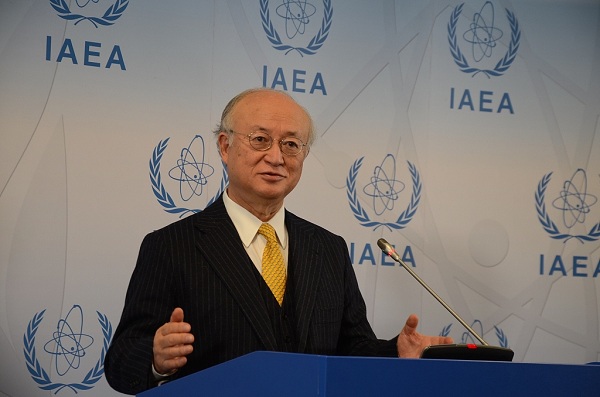 (File Photo: VCG)
"The Secretariat of the International Atomic Energy Agency regrets to inform with deepest sadness of the passing away of Director General Yukiya Amano," said the United Nations (UN) nuclear watchdog in a statement.
The 72-year-old Japanese has been the agency's chief since 2009. During his three tenures, the IAEA verified and monitored Iran's implementation of the 2015 nuclear agreement, the Joint Comprehensive Plan of Action, which the United States quit unilaterally last year.
"During the past decade, the Agency delivered concrete results to achieve the objective of 'Atoms for Peace and Development,'" Amano was quoted by the agency's statement as saying.
The IAEA did not specify the time and cause of Amano's death, noting that he had previously sent a resignation letter to the agency.
Diplomatic sources told Xinhua on Wednesday that Amano had planned to step down in March 2020 for health reasons. His latest mandate was due to run until 2021.