UK PM asks France to take back Channel-crossing migrants
British Prime Minister Boris Johnson wrote to French President Emmanuel Macron on Thursday asking France to immediately start taking back all migrants who land in England after crossing the Channel, after at least 27 died when their boat foundered off Calais.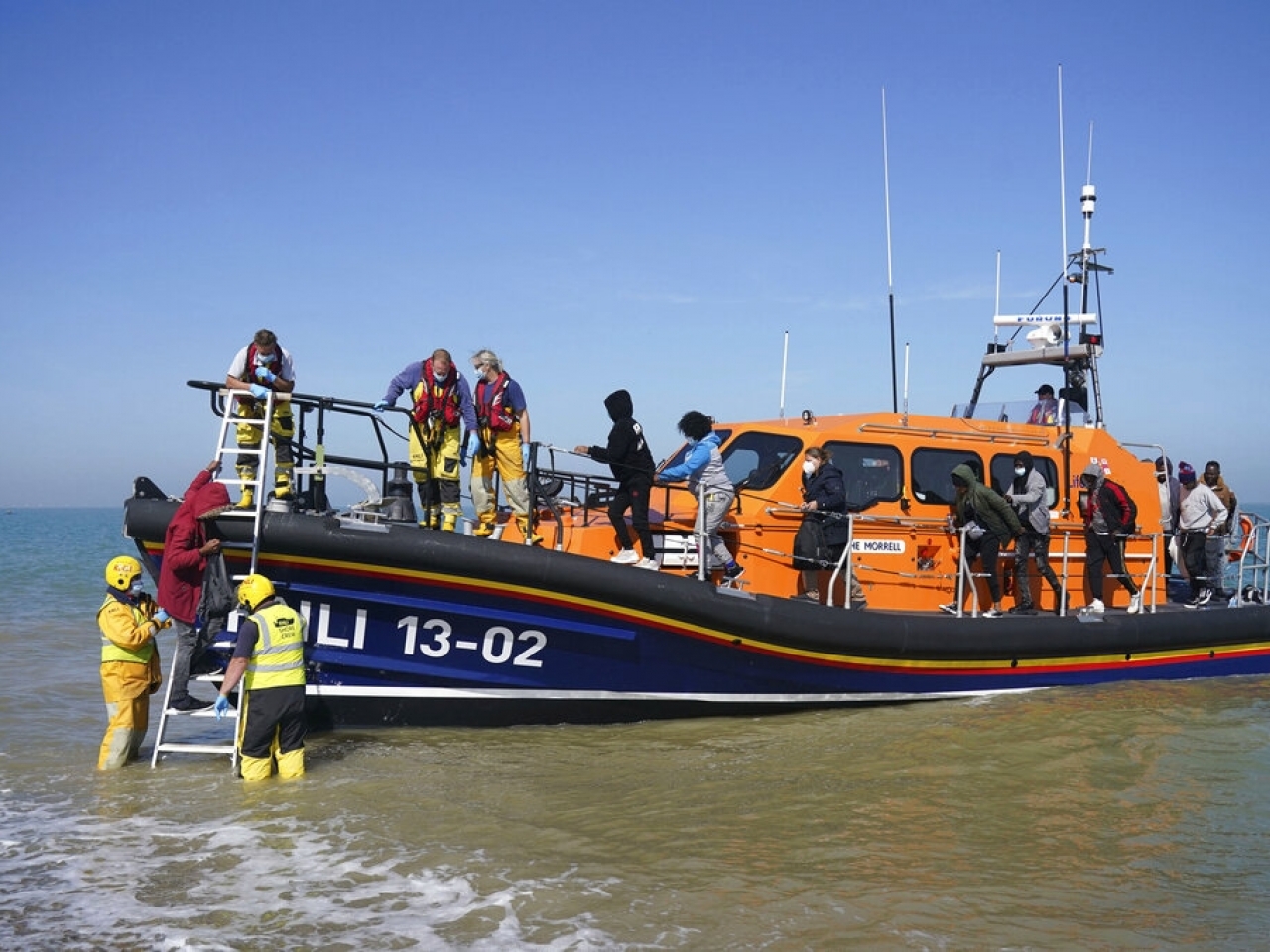 Taking back migrants "would significantly reduce -- if not stop -- the crossings, saving thousands of lives by fundamentally breaking the business model of the criminal gangs" behind the trafficking, he said in a letter sent to Macron on Thursday evening.
The record wave of illegal migrants seeking to cross the English Channel is a volatile issue for both leaders amid rising anti-immigrant sentiment and controversy over what critics say is a callous attitude in both capitals.
Johnson's letter also set out areas for greater cooperation with France, proposing joint border patrols, aerial surveillance and intelligence sharing.
"We are ready to begin such patrols from the start of next week," Johnson said.
Britain and France had earlier called for a coordinated European response to stop people-trafficking in the Channel after the deadliest accident since the waterway in 2018 became a key route for migrants from Africa, the Middle East and Asia trying to reach England from France.
Home Secretary Priti Patel spoke with French counterpart Gerald Darmanin to put forward plans for greater "collaboration and innovation", according to a statement.
The two will meet this weekend and Patel will send officers to Paris after having offered to provide more people on the ground, it said.
However even as Paris invited European ministers to an emergency meeting at the weekend, the response risked being undermined by continued Franco-British squabbling after Brexit.
Macron, after vowing France would not allow the Channel to become a "cemetery", spoke earlier to Johnson to agree on stepping up efforts to thwart the traffickers blamed for the surge in crossings.
And in a terse readout of the talks, the Elysee Palace said Macron told Johnson that France and the UK have a "shared responsibility" and added he "expected the British to cooperate fully and refrain from exploiting a dramatic situation for political ends".
Patel had earlier refused to rule out the controversial step of turning migrant boats back across the Channel, under legislation now making its way through parliament.