Landslide at Myanmar jade mine kills at least 162 people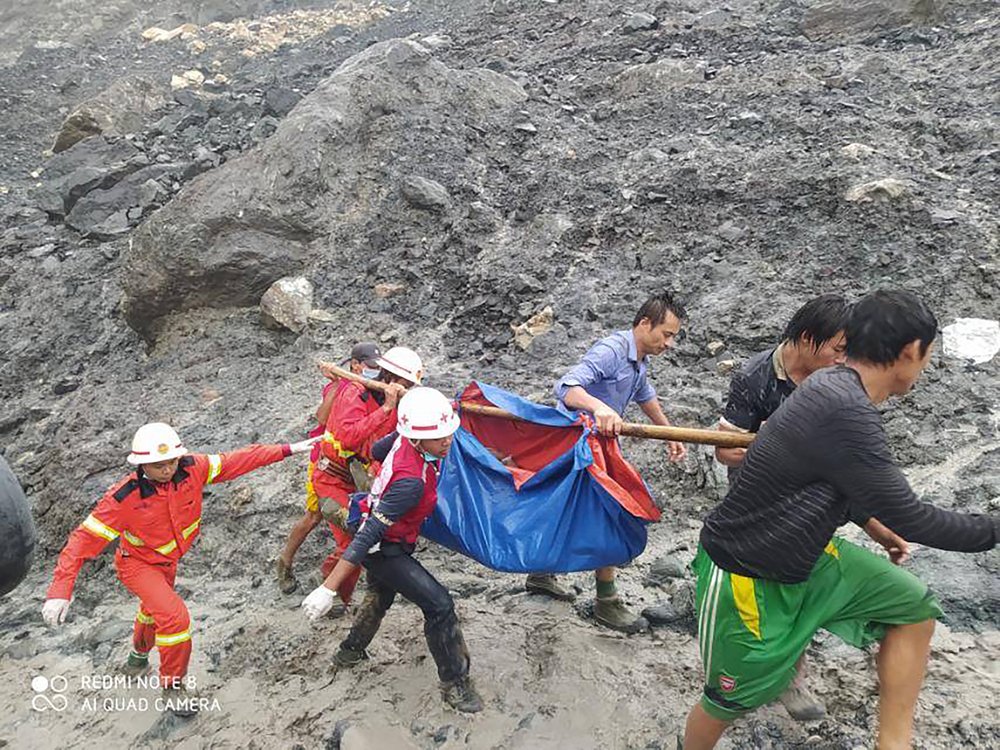 In this photo released from Myanmar Fire Service Department, rescuers carry a recovered body of a victim in a landslide from a jade mining area in Hpakant, Kachin state, northern Myanmar Thursday, July 2, 2020. (Photos via AP)
At least 162 people were killed Thursday in a landslide at a jade mine in northern Myanmar, the worst in a series of deadly accidents at such sites in recent years.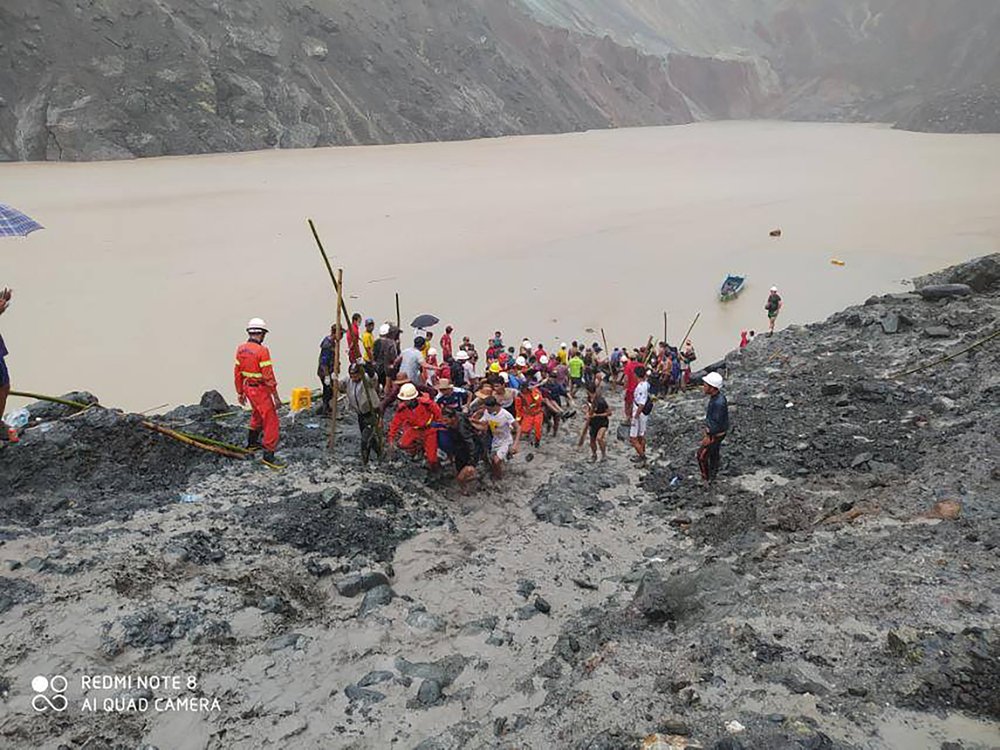 The Myanmar Fire Service Department, which coordinates rescues and other emergency services, announced about 12 hours after the morning disaster that 162 bodies had been recovered from the landslide in Hpakant, the center of the world's biggest and most lucrative jade mining industry.
The most detailed estimate of Myanmar's jade industry said it generated about $31 billion in 2014. Hpakant is a rough and remote area in Kachin state, 950 kilometers (600 miles) north of Myanmar's biggest city, Yangon.
"The jade miners were smothered by a wave of mud," the Fire Service said.
It said 54 injured people were taken to hospitals. The tolls announced by other state agencies and media lagged behind the fire agency, which was most closely involved. An unknown number of people are feared missing.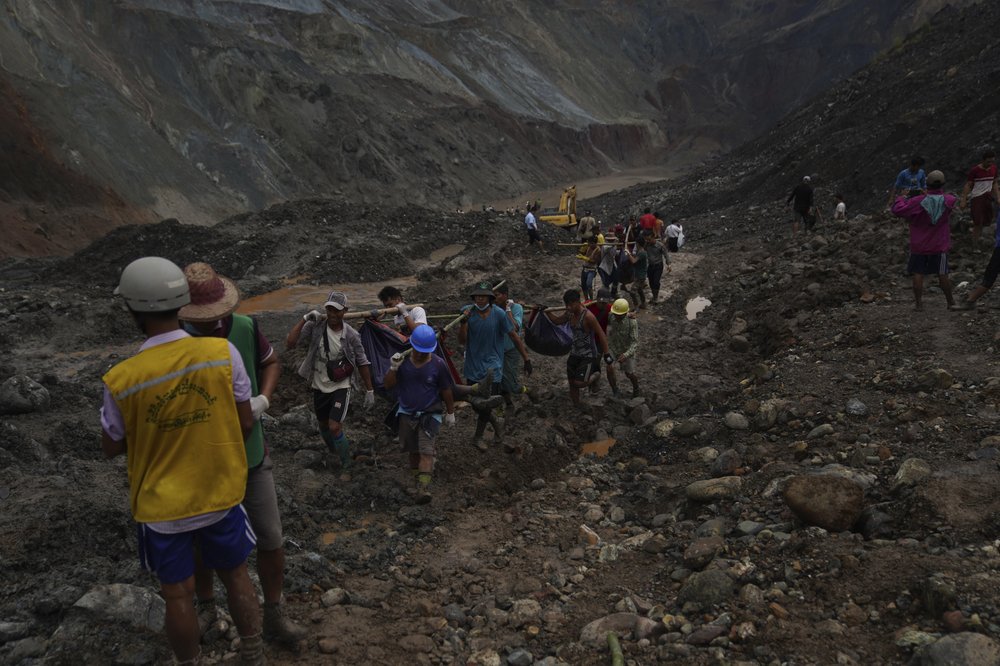 Rescue workers use poles to carry bodies shrouded in blue and red plastic sheets Thursday, July 2, 2020 in Hpakant, Kachin State, Myanmar. (Photo: AP)
Those taking part in the recovery operations, which were suspended after dark, included the army and other government units and local volunteers.
U.N. Secretary-General Antonio Guterres expressed deep sadness at the deaths, sent condolences to families of the victims and Myanmar's government and people.
Gutteres reiterated "the readiness of the United Nations to contribute to ongoing efforts to address the needs of the affected population," said his spokesman, Stephane Dujarric.