Los Angeles police have arrested more than 2,700
People's Daily
1591134768000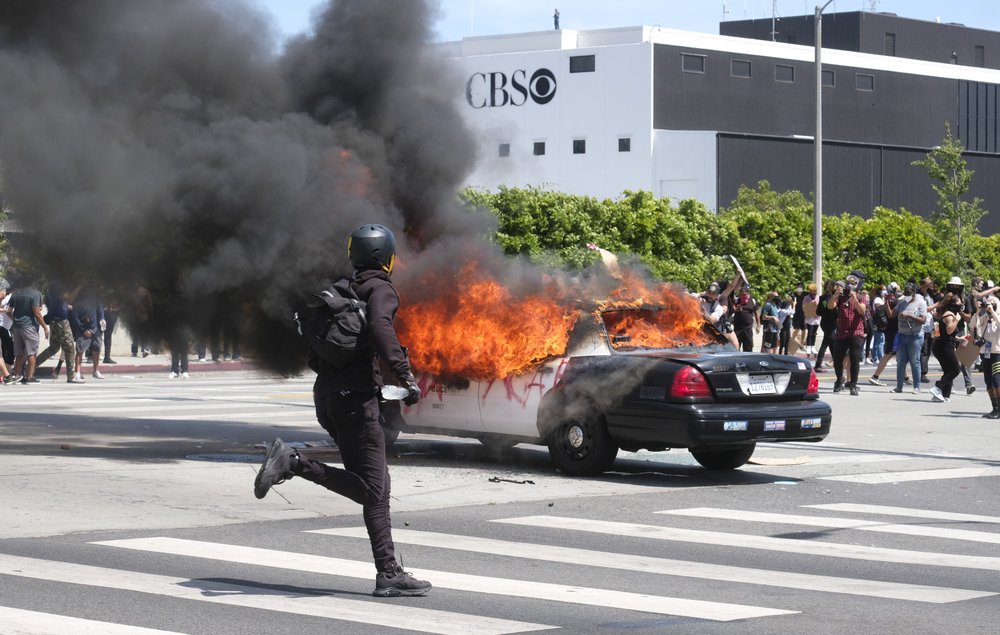 A person runs while a police vehicle is burning during a protest over the death of George Floyd in Los Angeles, Saturday, May 30, 2020. (Photo: AP)
Los Angeles Police Chief Michel Moore said Tuesday more than 2,700 people have been arrested since protests and violence began in the nation's second-largest city.
The chief told the city Police Commission that about 2,500 of those arrests were for failure to disperse or curfew violations. The remainder were for crimes including burglary, looting, assaults on police officers and other violence.
The chief gave the figures during a report to the Police Department's civilian oversight board. Several new demonstrations in Los Angeles on Tuesday over the death of George Floyd have remained peaceful.