EU investors start to look beyond London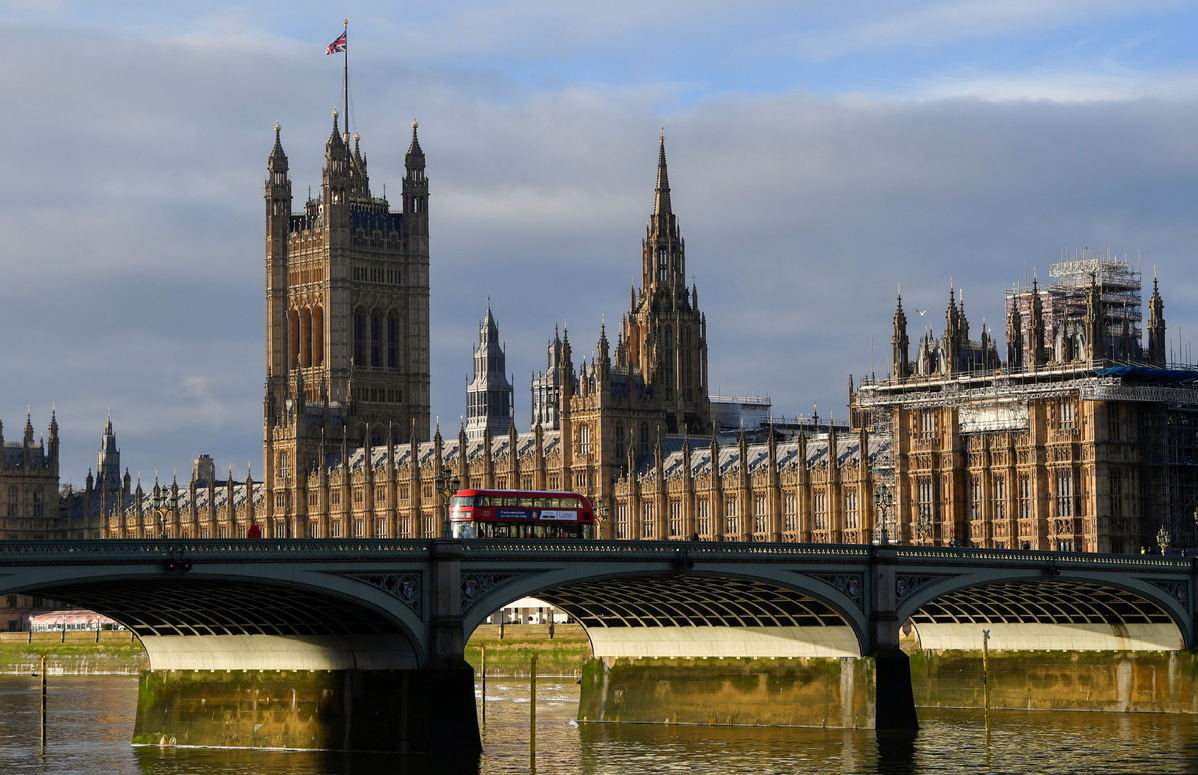 Liquidity shifting away from the British capital may cause market fragmentation
On the first day of trading after the Brexit transition period ended, billions of pounds worth of European Union share dealing was moved out of London to exchange platforms in Madrid, Frankfurt and Paris.
The Financial Times reported on Refinitiv data that showed close to 6 billion euros ($7.1 billion) in share dealing was rerouted to rival European marketplaces on Monday.
British financial companies warned during the transition that London could lose its role as the financial capital of Europe and had called for so-called "equivalency "rules that would allow the cross-border share trading market to remain intact.
The United Kingdom's post-Brexit trade deal, agreed last month with the EU, mostly omitted financial services, and blanket access for British companies to the EU ended on Jan 1.
EU banks and asset managers must now use a platform inside the bloc for euro share trading.
Just hours before the new rules came into force and in a bid to avoid disruption, the UK's market regulator said it would temporarily allow UK financial companies to use venues in the bloc.
If the Financial Conduct Authority had not made this intervention, UK and EU participants would have been unable to trade swaps as the EU had refused to lift its ban on trading swaps on platforms in London.
The UK regulator said it would consider by March 31 whether "market or regulatory developments warrant a review" of its approach.
Despite the changes, Reuters reported that London would still be able to dominate its rival European finance centers when it comes to trading stocks, currencies and derivatives, but that shifting capital out of London could "cause unnecessary and costly market fragmentation".
"It's been an extraordinary day. Shifting liquidity is one of the hardest things to do. It's not 'big bang'-it's 'bang and it's gone'. The city has lost its European share business," said Alasdair Haynes, chief executive of Aquis Exchange, quoted in the Financial Times.
Haynes told Bloomberg TV that 99.6 percent of Aquis' European stock trading had now moved to its parallel venue in Paris.
"Europe has clearly won the battle for its own share trading," Haynes told Bloomberg. The shift "is a spectacular own goal as Britain is now losing its very strong position in trading of European equities in London," he said.
"The talk of equivalence being granted in the next few months is in dreamland," he added. "It will take years if ever to get equivalence.
"This horse has bolted so far it's now in a different stable. To get it back you have to do something pretty revolutionary."
The 27-nation EU has been Britain's biggest financial services customer, worth about 30 billion pounds ($40 billion) a year, according to Reuters.
It said the relationship has helped secure London's position as one of the world's biggest financial centers and as a major contributor to British tax revenues.