Turkey at peak point of COVID-19 outbreak: health minister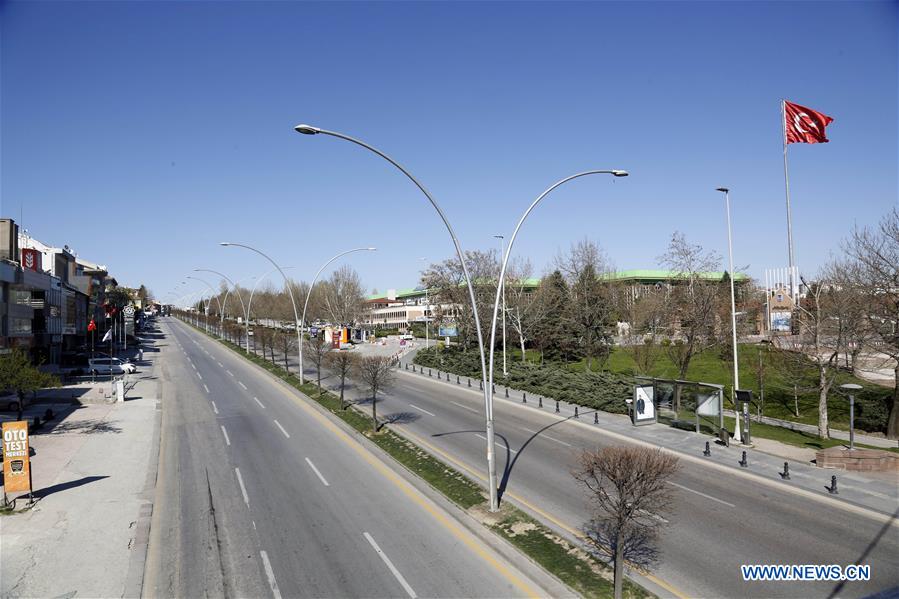 Photo taken on April 12, 2020 shows empty highways under a curfew in Ankara, Turkey. (Photo: Xinhua)
ANKARA, April 29 (Xinhua) -- Turkey on Wednesday reported 2,936 new COVID-19 cases, bringing the total number of confirmed cases in the country to 117,589.
Meanwhile, the deaths from the coronavirus have reached 3,081 after 89 new ones were registered, Turkish Minister of Health Fahrettin Koca said at a press conference.
Turkey is at the peak point of the novel coronavirus outbreak, the minister also said.
"I can say that we are at the peak period, but we see a fall in the number of cases," he stated, noting that a risk of a new wave is not foreseen if the current measures are followed.
Turkey conducted a total of 43,498 tests in the last 24 hours, bringing the total number of tests to 991,613, the minister noted.
In addition, 44,022 patients have recovered from the viral respiratory disease, while 1,574 others are still being treated at intensive care units, and 831 are intubated, he said.
Turkey reported its first COVID-19 case on March 11.