Mongolia to build new fuel processing plant to improve air quality
ULAN BATOR, Jan. 7 (Xinhua) -- The Mongolian government has decided to build a second fuel processing plant here this year, the government's press office said Tuesday.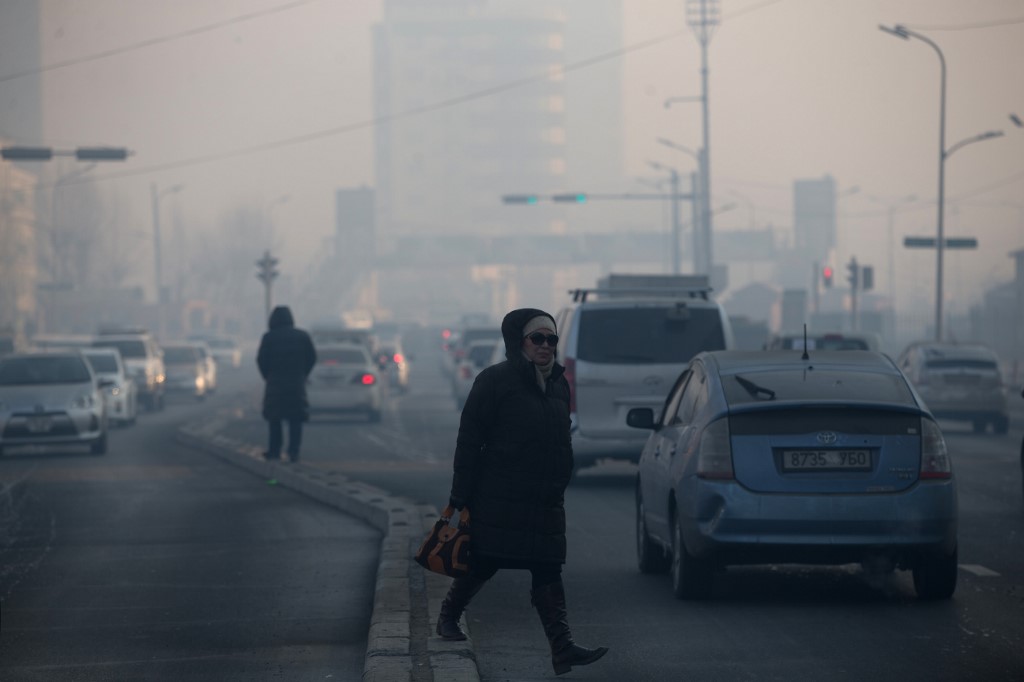 This picture taken on February 14, 2019 shows a woman walking across a road on a polluted day in Ulan Bator, the capital of Mongolia. (File photo by AFP)
The decision is part of the government's efforts to improve air quality in the capital, Ulan Bator, which suffers severe air pollution, by increasing access to processed fuel, it said.
On May 15, a government ban on domestic use of low-grade coal in Ulan Bator came into force, with the aim of reducing air pollution. Since then, households in the city have been supplied with processed fuel, instead of raw coal.
Currently, there is only one fuel processing plant in Mongolia. The plant, with an annual capacity of processing 600,000 tons of fuel, is barely meeting demand in Ulan Bator.
The construction of the new plant is scheduled from March to August, with the same processing capacity as the existing one, according to the press office.