All 179 on board crashed Ukrainian plane confirmed dead: Iranian media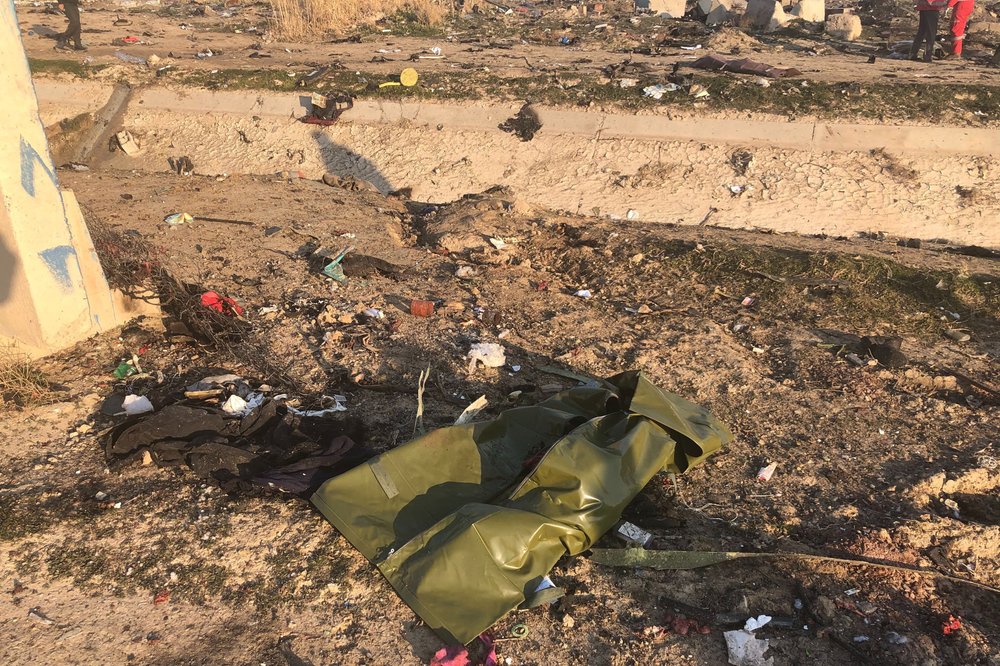 Debris is seen from a plane crash on the outskirts of Tehran, Iran, Wednesday, Jan. 8, 2020. A Ukrainian airplane carrying at least 170 people crashed on Wednesday shortly after takeoff from Tehran's main airport, killing all onboard, state TV reported. (Photo: AP)
TEHRAN, Jan. 8 (Xinhua) -- All the 179 passengers and crew members on board the Boeing 737 Ukrainian passenger plane that crashed near Tehran Imam Khomeini International Airport (IKA) on Wednesday morning were confirmed dead, Iran's Press TV reported.

Head of Iran's Emergency Medical Services Pir-Hossein Koulivand confirmed there had been 170 passengers and nine crew members on the plane.
Of the 170 passengers, 147 were Iranians, Koulivand was quoted as saying.
Ali Kashani, a spokesman for the IKA, said the Boeing 737 was operated by the Ukraine International Airlines (UIA) and was bound for Kiev.
It went down in the Parand district of Tehran and caught fire after crashing, he said.
Kashani added that the incident did not affect the traffic at the airport.
Qassem Biniaz, an official at the Iranian Ministry of Roads and Urban Development, told official IRNA news agency that the plane crashed after its engine caught fire. The pilot made an unsuccessful attempt to control the plane when the fire erupted, he said.
The Ukrainian embassy in Tehran said the plane went down "due to an engine problem."
Earlier, IRNA reported that the Ukrainian flight PS-752 was carrying 167 passengers and nine crew members when it crashed.