US needs 500,000 tests for COVID-19 a day to reopen: experts
People's Daily app
1587301357000
The US needs to conduct at least 500,000 tests for COVID-19 a day to safely and sustainably reopen the country, according to three Harvard researchers.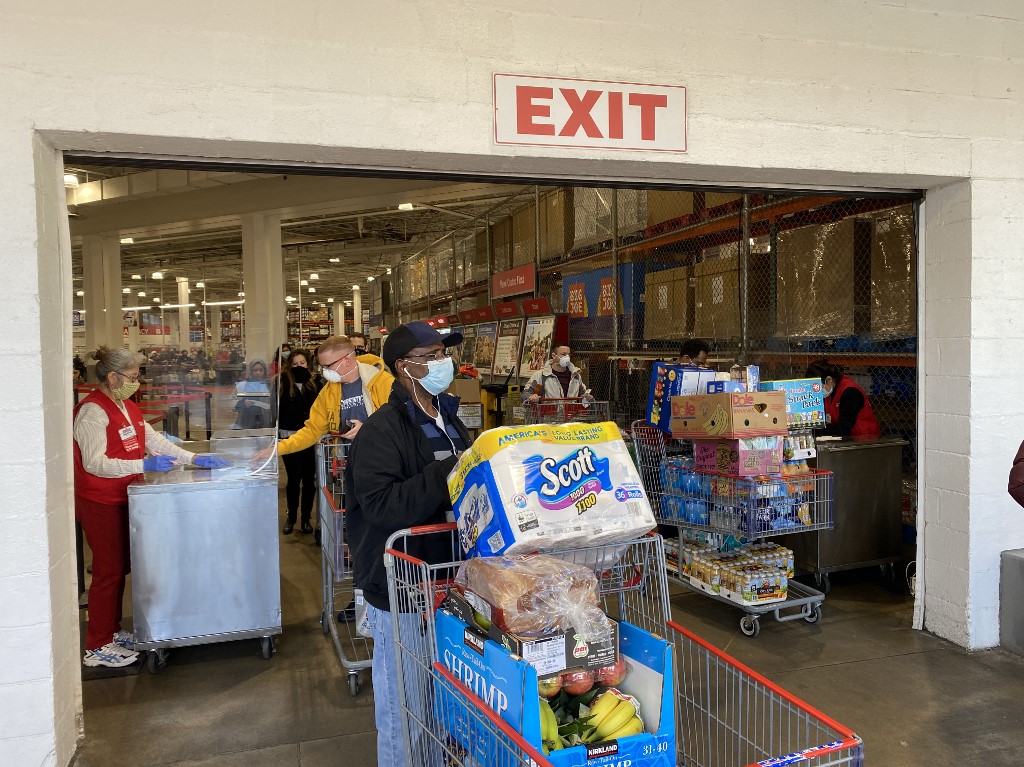 Shoppers wear masks as they get supplies at a Costco on April 18 in Virginia in the United States. (Photo: AFP)
Recently, many Americans expressed their hope to remove the stay of the country as soon as possible, especially in the context of more than 22 million people being registered as unemployed, after the Trump administration's "Open Up America Again" strategy was put forward.
People are worried the transmission of the virus will keep continue and even spike if the economy is reopened suddenly. This means large-scale testing capacity must be sufficiently prepared.
Currently, about 150,000 tests per day are completed in the US, and about 20% of those have been positive. More testing is necessary to properly understand who is infected and might put others at risk, researchers said. In addition, the percentage of tests that come back positive in the US is too high, researchers said. The World Health Organization has suggested that the positive test rate should be between 3% and 12%, while the US rate is around 20%.
"If we can't be doing at least 500,000 tests a day by May 1, it is hard to see any way we can remain open," said Ashish Jha, faculty director of the Harvard Global Health Institute.
Trump told reporters at a Friday White House briefing the US has conducted more than 3.78 million coronavirus tests to date.
(Compiled by Wu Qingyang)