Morocco closes mosques amid COVID-19 concerns
RABAT, March 16 (Xinhua) - Morocco on Monday decided to shut down all mosques during all five daily and weekly Friday prayers until further notice, the country's supreme religious council.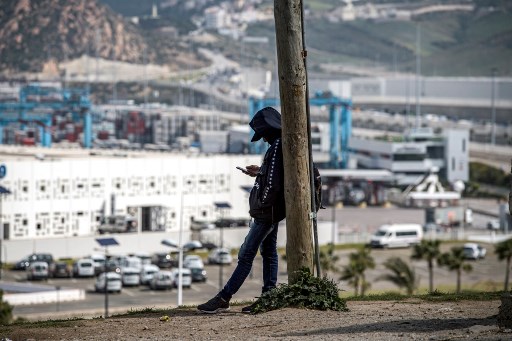 A young Moroccan man waits for an opportunity to enter the port of Tanger Med, to attempt to cross to Spain on March 14, 2020, in the northern city of Tangiers. (Photo: AFP)
The decision is in line with the precautionary measures to curb the outbreak of the novel coronavirus, the council said in an official statement.
The measure is temporary and the adhan (call to Muslim prayer) will continue at all mosques, it said.
Earlier on Monday, the Moroccan government announced the closure of restaurants, clubs, movie theaters and gym clubs, amid COVID-19 spread fears.
The Moroccan health ministry said 29 cases of COVID-19 have been confirmed by Sunday night.