'France Reboot': Government unveils its $118bn COVID-19 recovery plan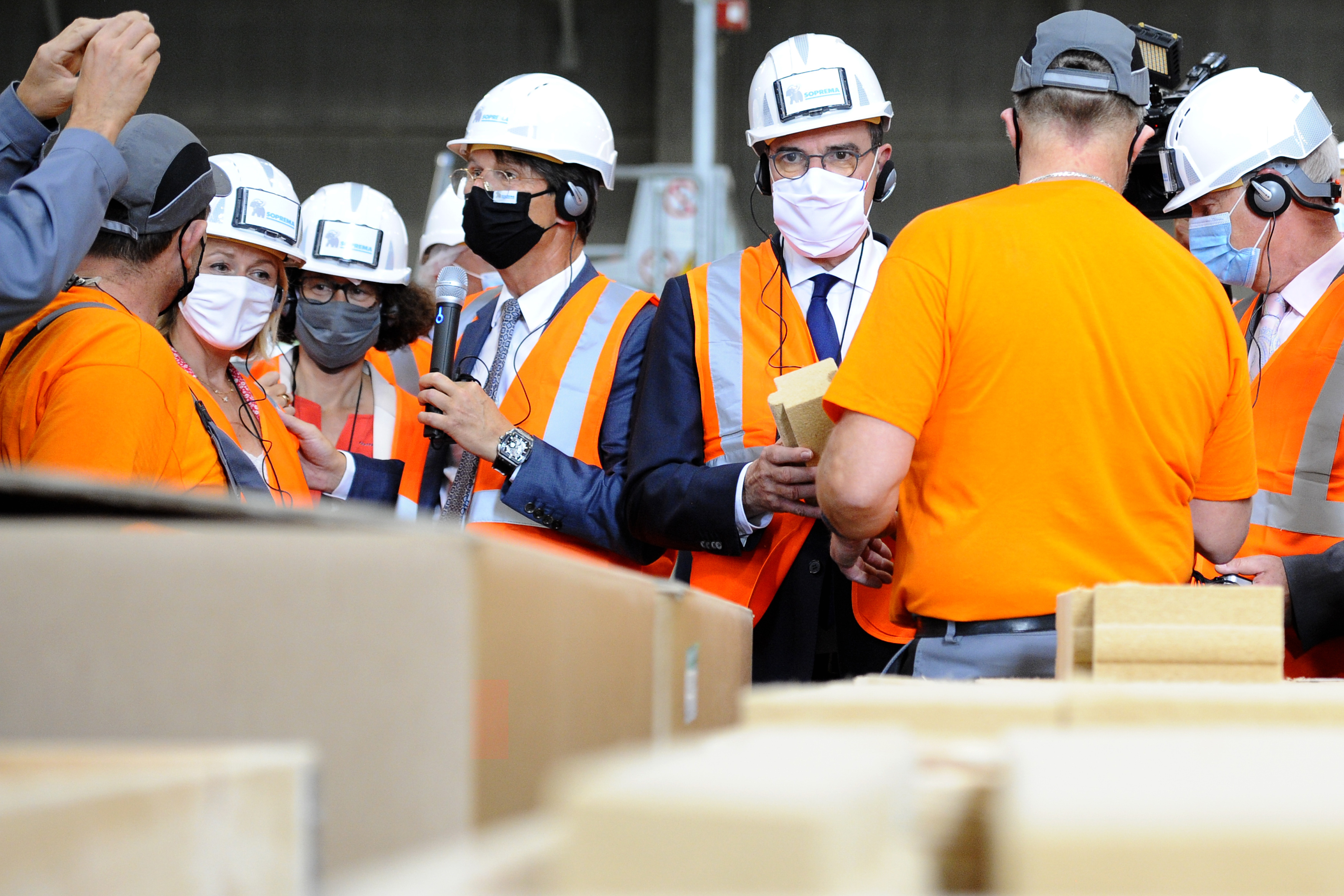 French Prime Minister Jean Castex visits and insulation systems factory in Golbey, eastern France. (Photo: AFP)
The French government said its "absolute priority is employment" as it unveiled a mammoth $118 billion stimulus package meant to pull the country out of the deepest economic crisis since World War II.
French Prime Minister Jean Castex said the plan had "historic ambition and scope" and promised to create 160,000 new jobs next year.
The money will be divided three ways, with $42 billion going towards making French businesses more competitive by slashing corporate taxes, currently among the highest in Europe.
Production taxes will be reduced by $24 billion over the next two years. Small and medium-sized enterprises are expected to be the main beneficiaries. Money is also set aside for supporting investment and shoring up businesses in key sectors such as health.
A further $35 billion has been set aside for green initiatives, including building renovations, transport and the development of a hydrogen industry.
The remainder is earmarked for social cohesion, with notoriously high youth unemployment the main target. Training programs and bonuses for companies that hire those aged under 25 are part of the plan.
"This recovery plan aims to keep our economy from collapsing and unemployment exploding," Castex said on RTL radio before the official announcement. The plan focuses more on boosting companies than consumer demand, normally the main driver of the French economy.
"In a normal recession, everyone is in bad shape and then everyone recovers. In this recession, half of the companies will not recover. So what you need to do is this massive shift, transfer of jobs and capital from some industries to the others. It will be extremely costly," said Patrick Artus, the chief economist at Natixis, a French corporate and investment bank.
The stimulus is equal to 4 percent of France's GDP. It will be partially funded by the European Union's $888 billion Recovery Fund, which leaders agreed to in July. The rest will come from the government and a publicly funded investment bank.
Dubbed "France Reboot," the package is mostly an investment plan to prepare the country for the future. It's also nearly four times the amount France spent to dig its way out of the 2008 Global Financial Crisis, a reflection of just how serious a situation the country finds itself in.
Among the hardest hit by the COVID-19 pandemic, French GDP plunged 13.8 percent in the second quarter, compared with a 12 percent drop in the wider eurozone. The government expects the economy to shrink 11 percent this year, but Catex and the country's Finance Minister Bruno Le Maire said on Thursday that growth should recover to its pre-crisis level by 2022.
"It's an ambitious objective but perfectly achievable," said Castex.