Death toll in India's floods soars to over 260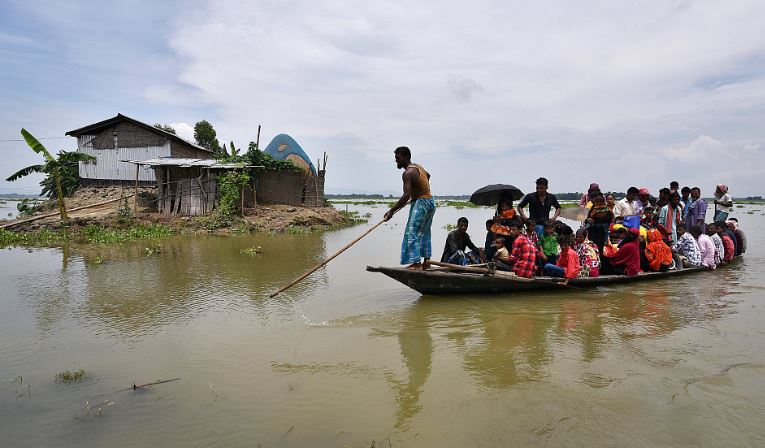 Floods wreak havoc in India. (Photo: China Daily)

NEW DELHI, Aug. 16 (Xinhua) -- The death toll in India's flood-affected western coastal states, including Kerala, Karnataka, Maharashtra and Gujarat, has soared to over 260.
Among the deaths, the maximum of 111 were reported from the southern state of Kerala.
Forty-eight deaths were reported from Kerala's Malappuram district, followed by 17 in Kozhikode, 12 in Wayanad, nine each in Thrissur and Kannur, six in Alappuzha, five in Idukki, two each in Kottayam and Kasargod, and one in Palakkad.
A total of 46,450 families have been affected, and more than 147,000 people have been rehabilitated in around 891 relief camps. Situation is improving as flood waters have started receding. Some of the flood victims have shifted from the relief camps to their respective homes.
Over 13,000 houses have been fully or partially damaged in the flash floods.
Kerala Chief Minister Pinarayi Vijayan has announced 400,000 Indian Rupees for people who lost their houses in the floods, 600,000 Indian Rupees for those who lost their land, and one million Indian Rupees for those who lost both in the floods.
Last year Kerala also faced the floods fury, leading to more than 350 deaths.
The situation continues to be grim in southern state of Karnataka. According to Karnataka State Natural Disaster Monitoring Center, as many as 61 people have died and 14 gone missing across 22 districts of the state due to floods till Wednesday.
According to media reports, around 50 people have died in southwestern state of Maharashtra. In western state of Gujarat, over 30 people have died so far. ($1 equals 71.17 Indian Rupees)