Israeli new power-sharing government sworn in
People's Daily
1589716212000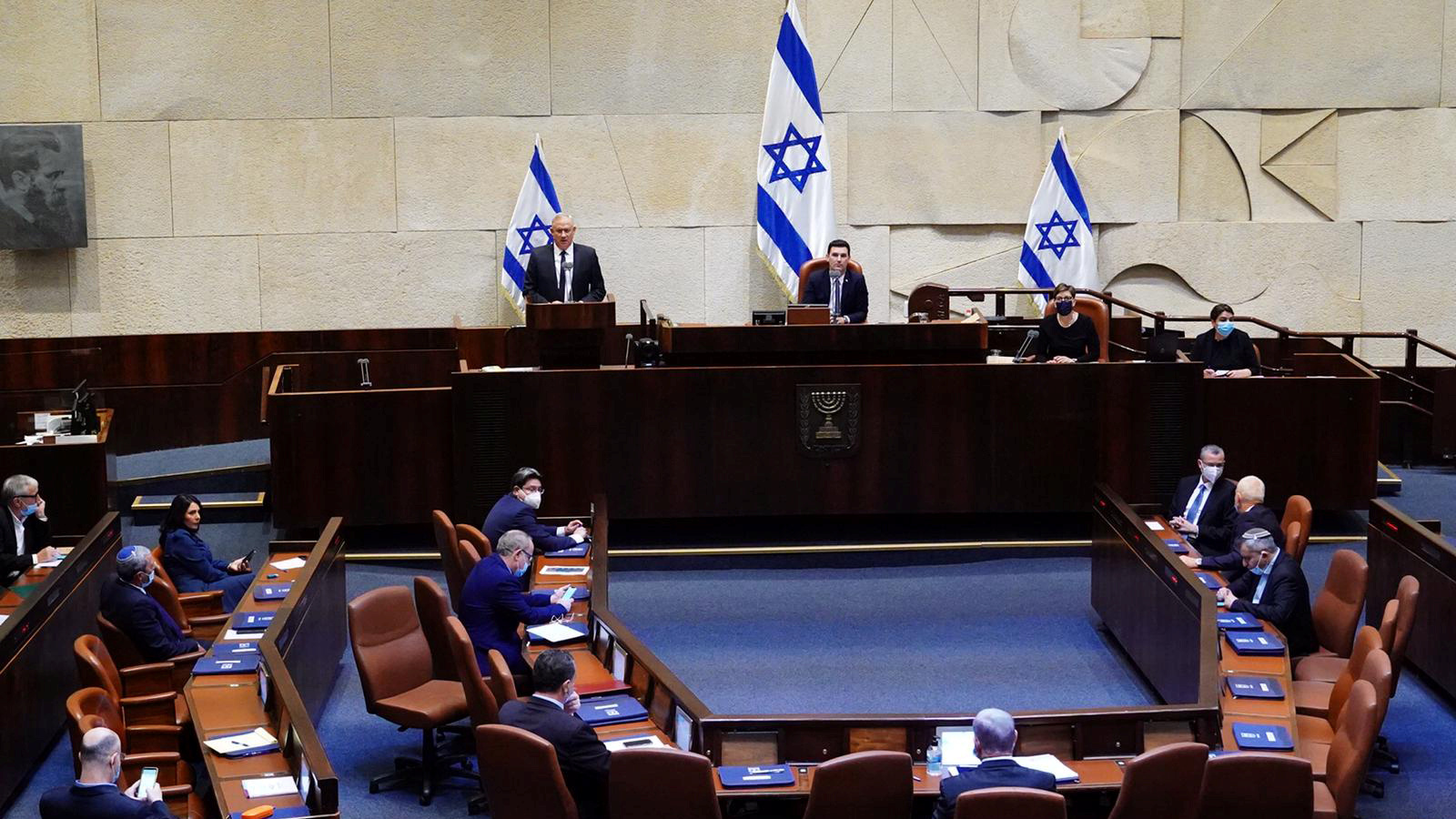 Benny Gantz, centrist Blue and White leader, and Israeli Prime Minister Benjamin Netanyahu's partner in his new unity government, speak during a swearing in ceremony of the new government, at the Knesset, Israel's parliament, in Jerusalem May 17, 2020. (Photo: Agencies)
Israeli Prime Minister Benjamin Netanyahu presented his new unity government to Parliament on Sunday, ending more than a yearlong political deadlock as he prepares to go on trial in a week for alleged corruption.
Under a power-sharing agreement with his former election rival, centrist Blue and White leader Benny Gantz, Netanyahu, who denies any wrongdoing in the graft case, will serve 18 months as prime minister and then hand over to Gantz.
With a record 36 ministers, the cabinet will be the largest in Israel's history.
"The people wanted unity, and that is what it got," Netanyahu told Parliament, citing a desire to avoid a fourth election after three inconclusive ballots since April 2019, and a national battle against the coronavirus outbreak.
Israel's longest-serving leader, Netanyahu, now 70, first came to power in 1996 and has served three consecutive terms since 2009.
Netanyahu was formally indicted in court in January on corruption charges after he withdrew his request for parliamentary immunity from prosecution.
The coalition government was agreed last month.
Under the three-year coalition deal, Netanyahu will serve as prime minister for the coming 18 months, which is a victory for a leader due to stand trial in a week on corruption charges, which he denies.
Gantz will be alternate prime minister, which is a new position in Israeli governance, for the first half of the deal, before he and Netanyahu swap roles.