The latest: COVID-19 outbreak worldwide (Updated July 12)
People's Daily app
1594515848000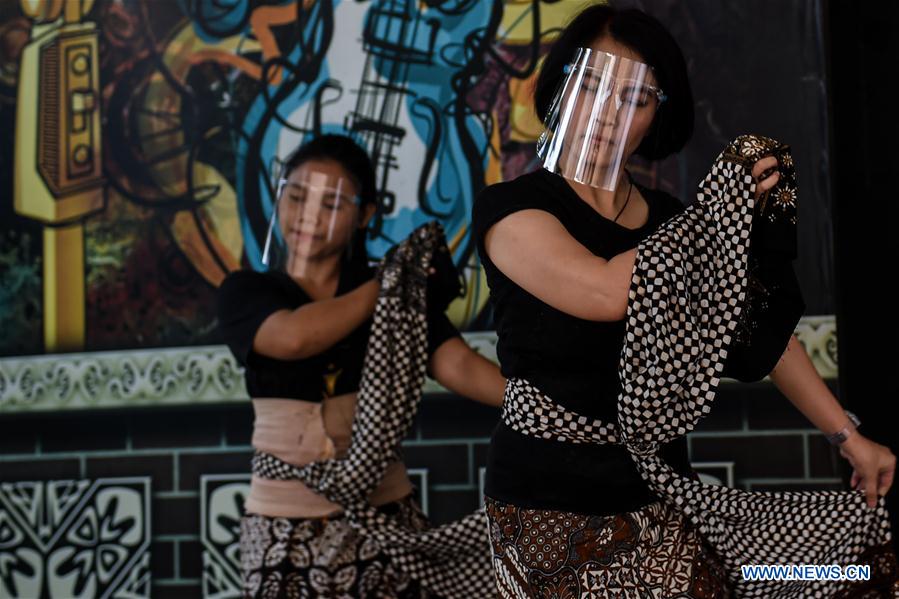 Members of Surya Kirana dance group wearing face shields practice Javanese traditional dance amid the COVID-19 outbreak at Desa Seni in Beautiful Indonesia Miniature Park (TMII), Jakarta, Indonesia, July 11, 2020. (File photo: Xinhua)
The total number of deaths from the COVID-19 pandemic worldwide has increased to 563,841 with the global confirmed cases reaching 12,679,967 as of 9 am BJT on Sunday, according to a tally by Johns Hopkins University (JHU).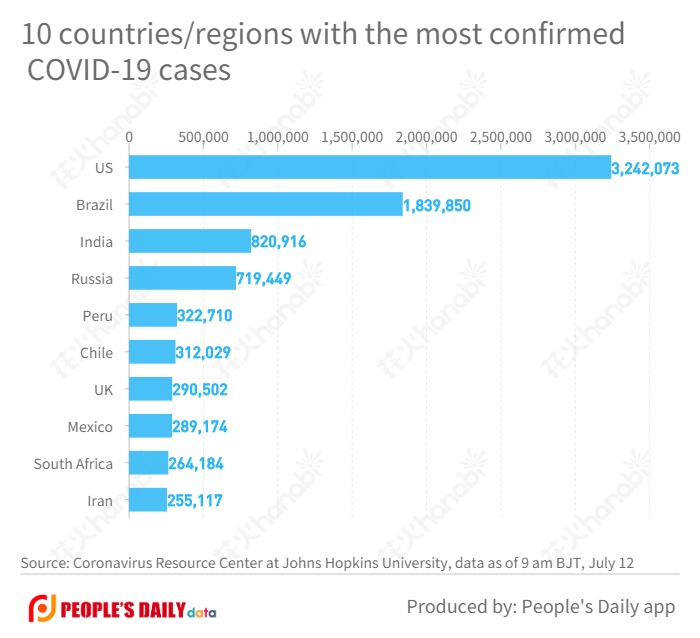 Current situation (data as of 9 am BJT, July 12):
Chinese health authority said Sunday that it received reports of seven new confirmed COVID-19 cases on the Chinese mainland Saturday and all of them were imported.
The United States, the country hardest hit by the coronavirus, on Saturday posted 66,528 new cases, a record for a 24-hour period, according to a tally from Johns Hopkins University.
After the US, the hardest-hit countriy is Brazil with 71,469 deaths from 1,839,850 cases.
Chile reported on Saturday that the number of COVID-19 cases in the country has risen to 312,029, with 6,881 deaths.
Another 148 COVID-19 patients have died in Britain as of Friday afternoon, bringing the total coronavirus-related death toll in the country to 44,883, the British Department of Health and Social Care said Saturday.
South Africa's confirmed coronavirus cases have doubled in just two weeks to a quarter-million, and India on Saturday saw its biggest daily spike as its infections passed 800,000.
The number of confirmed COVID-19 cases in Iran surpassed 255,000 on Saturday while Saudi Arabia's tally of coronavirus infections approached 230,000.