Williams Formula 1 team founder Sir Frank Williams dies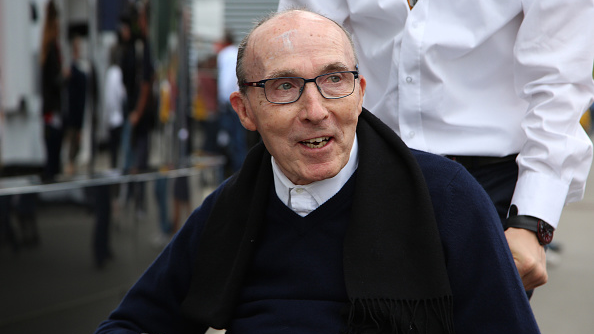 Sir Frank Williams, the founder of the Williams Racing Formula 1 racing team, has died.

Williams, who had been admitted to hospital on Friday, died peacefully on Sunday morning surrounded by his family, the team said in a statement.
"The Williams Racing Team is truly saddened by the passing of our founder Sir Frank Williams. Sir Frank was a legend and icon of our sport. His passing marks the end of an era for our team and for the sport of Formula 1."
"His values including integrity, teamwork and a fierce independence and determination, remain the core ethos of our team and are his legacy, as is the Williams family name under which we proudly race."
Williams oversaw a successful period for the team during which it won the Formula One drivers' title seven times and the constructors' championship nine times.
He was left paralysed following a spinal cord injury in a car crash in 1986. He gradually scaled back on his workload in 2012, when he stepped down from the Williams board.
In 2019, Williams celebrated 50 years as an F1 team boss.
Williams' daughter Claire ran the team on a day-to-day basis until it was sold to Dorilton Capital in August this year.
Stefano Domenicali, chief executive of F1 rights holders the Formula One Group, described Williams as a "true giant" of the sport who "overcame the most difficult of challenges in life".