Spanish PM says 'worst is over' while seeking final extension to state of alarm
People's Daily
1591187688000
MADRID, June 3 (Xinhua) -- Spanish Prime Minister Pedro Sanchez told lawmakers on Wednesday that "the worst is over" while addressing the Spanish Congress, the lower chamber of the Parliament, in a debate which will see the sixth and final extension of the state of alarm.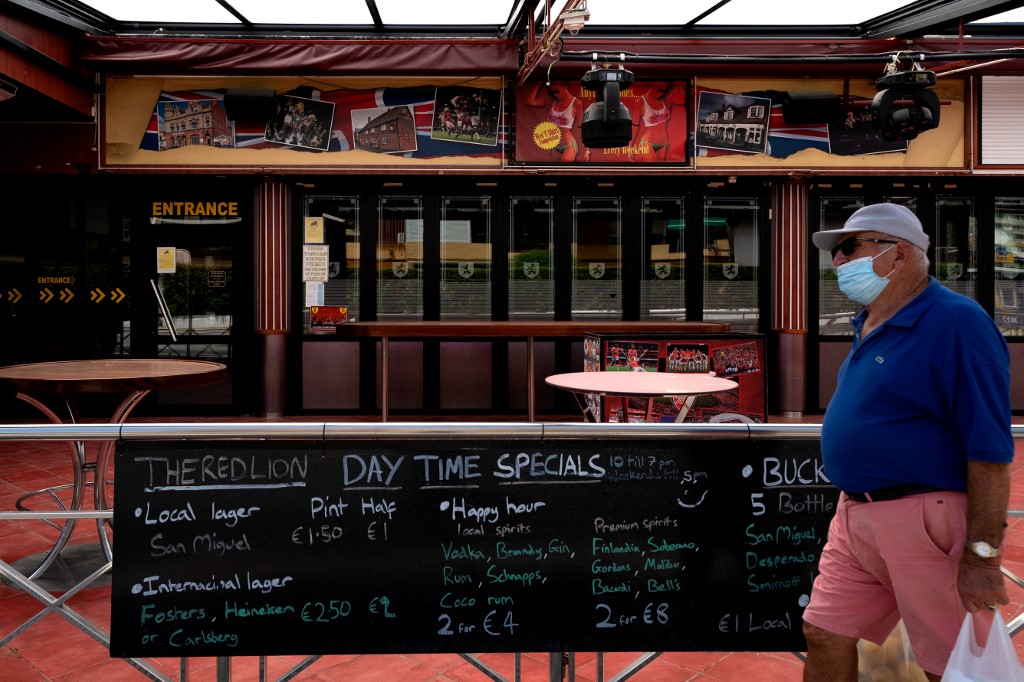 A man walks past a closed British pub in Benidorm on June 1, 2020. (Photo: AFP)
"It's been three months that seemed never-ending. Today, with caution, we can say that the worst is over," Sanchez said.
Spain had imposed the state of alarm on March 15 to control the spread of the coronavirus. The two-week extension will prolong the Spanish government's emergency powers to June 21.
"I am proud to preside the government of a country that has shown discipline, solidarity and responsibility. Since March 11, when the global pandemic was declared, the government has had no other goal than to save lives," Sanchez said, according to Spanish best-selling newspaper El Pais.
He also defended Spain's strict lockdown measures. "There was no other way. We accept one of the strictest confinements in Europe. It has been terribly hard, but it has also been tremendously effective and we are coming out of the tunnel," Sanchez said.
Spain is currently advancing in the government's four-stage plan to ease the restrictions imposed by the state of alarm, which is the first of three emergency levels a Spanish government can apply under exceptional circumstances.
Spain registered no death from COVID-19 on Monday, the second consecutive day without new death reports, health authorities said on Tuesday.
As of Monday, 27,127 people in Spain had succumbed to COVID-19 since the beginning of the outbreak. The cumulative number of confirmed coronavirus cases stood at 239,932.
Sanchez also told lawmakers that his cabinet will unify existing prevention measures under a new law in order to avoid new outbreaks.