Israel launches plan to support innovative energy projects
JERUSALEM, Jan. 11 (Xinhua) -- The Israeli Ministry of Energy on Monday launched a program to support 19 innovative energy projects.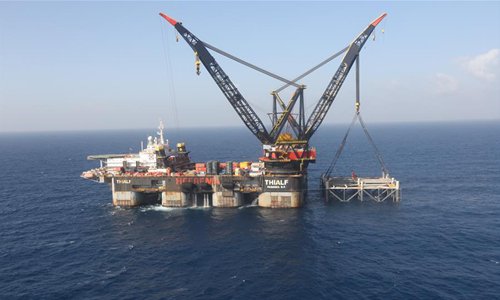 These projects are in the areas of electricity, energy storage, renewable energy, fuel substitutes for transportation, energy efficiency, environment and more.

The total cost of the program, supported by Israel's Prime Minister Office and the Israel Electric Corporation, amounts to 17.2 million new shekels (5.4 million U.S. dollars).
Two of the projects deal with regulating electricity loads at vehicle charging points, while reducing loads on the electricity grid, and charging electric buses using solar panels and storage devices.
One project will enable the production of hydrogen for transportation from oil plant's leftovers, while establishing a system for its distribution to gas stations and to other hydrogen consumers.
Another innovative project demonstrates dual use of agricultural land for solar power generation and vegetable growing.
This system controls the inclination angle of the solar panels, thus enabling the creation of suitable shading for crops and saving water evaporation.
Other projects deal with the impact of vegetation grown on building roofs on electricity generation from solar panels, the use of residential buildings' walls to generate solar electricity, and the reduction of the use of polluting fuels in hospitals.
Another project will turn a southern desert village into an energy-zeroed one in a "village in a box" model, with an infrastructure that provides basic subsistence needs of energy, food, and waste and sewage solutions.