Newsom: some businesses can reopen Friday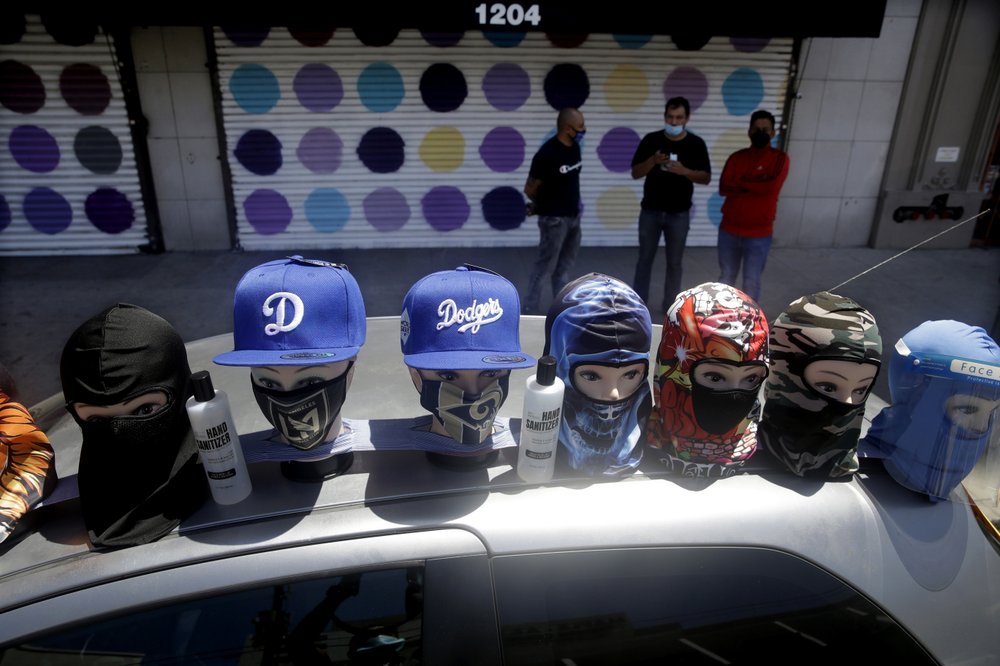 Masks are sold from the roof of a car Monday, May 4, 2020, in the fashion district of Los Angeles. (Photo: AP)
Amid more defiance from local governments, California Gov. Gavin Newsom said that some businesses can reopen as early as Friday with restrictions to help prevent spread of the coronavirus.
The plan under the second phase of the governor's four-point reopening plan allows retailers such as clothing stores, sporting goods and florists to resume operations with curbside pickup.
It did not immediately include dine-in eating at restaurants and reopening of offices, which were in previously stated Phase 2 plans.
Newsom said a key consideration for entering Phase 2 is the ability for health authorities to test and conduct contact tracing of infections.
The announcement came as businesses in two more Northern California counties reopened. Yuba and Sutter counties followed last week's lead of rural Modoc County amid pressure to restart California's economy, even as hospitalizations and deaths from COVID-19 continue.
Newsom's six-week-old order required nearly 40 million residents to remain mostly at home.