Iranian president says Tehran ready for 'fair' nuclear agreement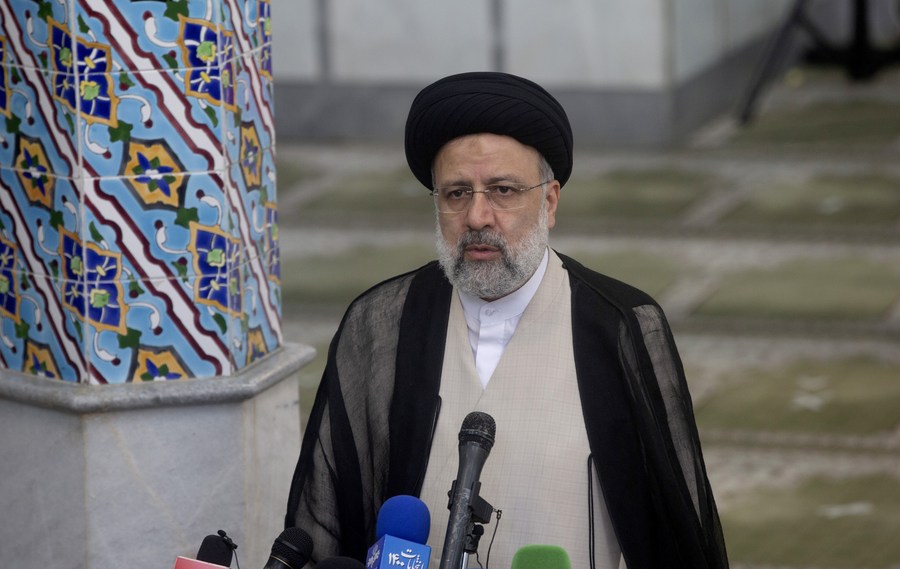 TEHRAN, Sept. 29 (Xinhua) -- Iranian President Ebrahim Raisi said Wednesday night that Tehran is ready to reach a "good agreement" on the revival of the 2015 nuclear deal provided that such an agreement would be a "fair" one.

Raisi made the remarks in a televised interview while commenting on his meeting with French President Emmanuel Macron held on the sidelines of the 77th annual session of the United Nations General Assembly in New York, according to the Iranian presidency's website.
The Iranian president said he had told Macron during the meeting that a "good and fair" nuclear agreement "is quite within reach."
Raisi noted that Iran, in its last response to the European Union's proposed draft of a final nuclear agreement, highlighted the necessity of receiving reliable guarantees from the other sides, including ensuring their continued commitment to a potential agreement, and resolving the safeguards issues regarding the country's nuclear program lest the Western sides would issue resolutions against Tehran under the "political" pretexts pertaining to the safeguards agreements.
Raisi also said that in his meeting with Macron, he had stressed that Iran's preconditions for a nuclear agreement are the resolution of the safeguards issues and sustainable removal of the U.S. sanctions on Tehran.
In July 2015, Iran signed the nuclear deal, formally known as the Joint Comprehensive Plan of Action (JCPOA), with world powers, agreeing to curb its nuclear program in return for removing sanctions on the country. However, former U.S. President Donald Trump pulled Washington out of the agreement and reimposed unilateral sanctions on Tehran, prompting the latter to drop some of its commitments under the pact.
The talks on the JCPOA's revival began in April 2021 in Vienna but were suspended in March this year because of political differences between Tehran and Washington. The latest round of the nuclear talks was held in the Austrian capital in early August after a five-month hiatus.
On Aug. 8, the EU put forward its final text of the draft decision on reviving the JCPOA. Iran and the United States later indirectly exchanged views on the EU proposal in a process that has so far failed to produce any results.
The IAEA has recently reiterated that Tehran had not provided "technically credible explanations" for uranium particles found at three undeclared sites.