Women protest against gender violence in Istanbul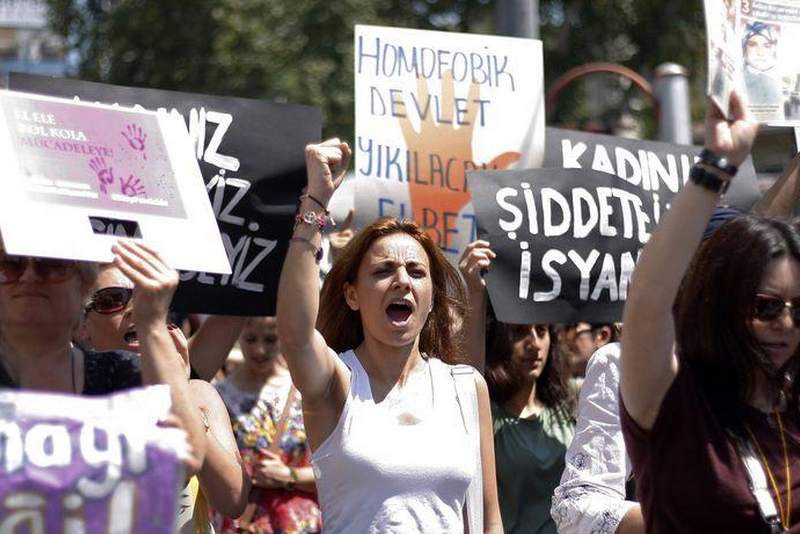 (Photo: AFP)
ISTANBUL, Dec. 8 (Xinhua) -- Hundreds of women in Istanbul on Sunday performed a dance choreographed by a Chilean feminist group in protest of violence against women.
Wearing black blindfolds over their eyes, the women performed the dance on the Kadikoy dock in the Asian part of the city, drawing many spectators.
A brawl erupted later between the protesters and the police, and the riot police intervened by using pepper gas spray.
The choreography has recently went viral in parts of the world including France, Spain, Italy and Germany.
A total of 391 women have been killed in Turkey this year, according to the Istanbul-based women's rights group We Will Stop Femicide.
Ceren Ozdemir, a ballet student aged 20, was stabbed to death by a man in the city of Ordu on Tuesday, sparking nationwide outcry.