Singapore reports 518 coronavirus cases, raising total to 34,884
People's Daily
1590938351000
Bangkok (People's Daily) - Singapore reported 518 new coronavirus cases on Sunday, bringing the total number of infections to 34,884, said its Ministry of Health.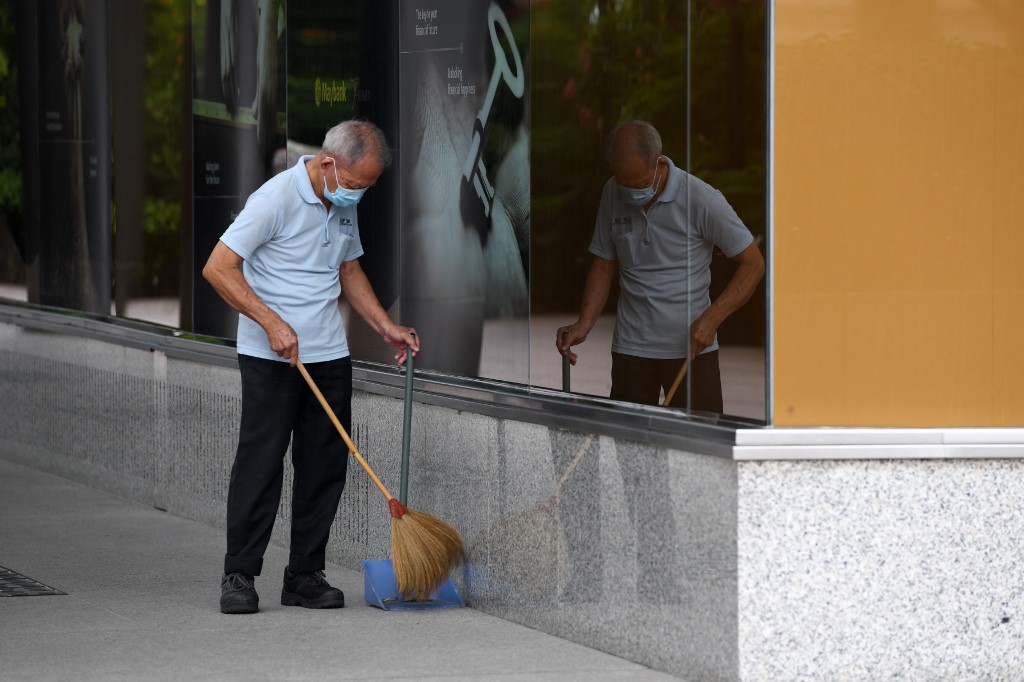 A worker sweeps the foor next to a building in Raffles Place in Singapore on May 27, 2020, as restrictions aimed at preventing the spread of the COVID-19 coronavirus remained in place. (Photo: AFP)
Most of the new cases were foreign workers. Three of the new cases were Singaporeans or permanent residents.
So far, 20,727 patients have recovered from the infection, 7 patients are in critical condition, and 23 deaths have been reported.