Bangladesh's COVID-19 cases rise to178,443 with 2,949 new infections
People's Daily app
1594393822000
Bangkok (People's Daily) - Bangladesh on Friday confirmed 2,949 new coronavirus cases, bringing the total to 178,443 since the virus was first detected in the country in March.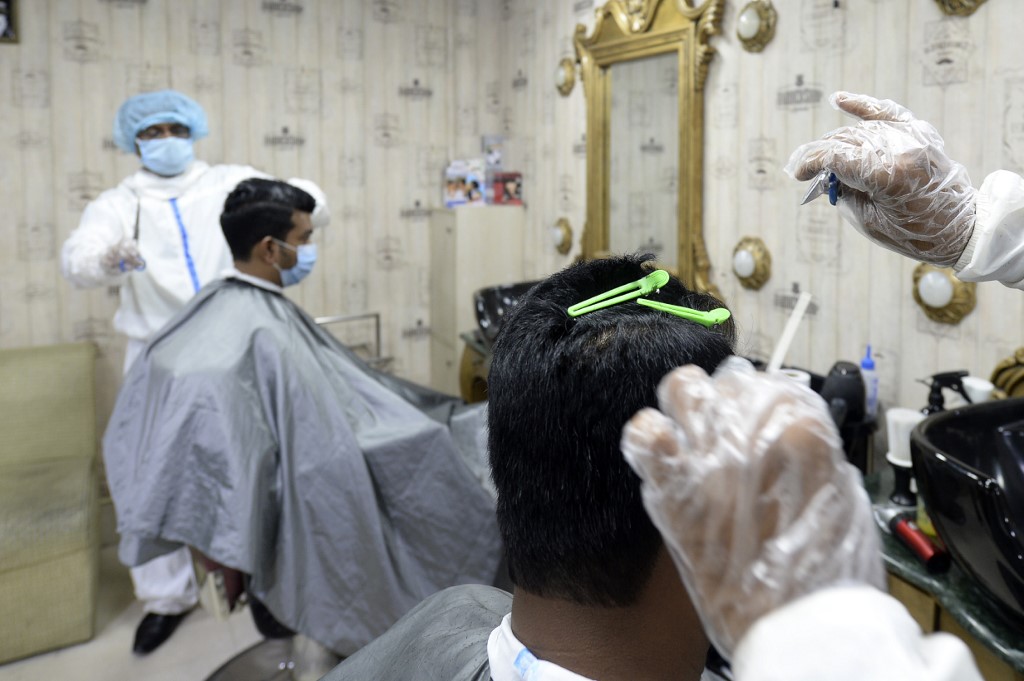 Barbers wearing protective cloths give to their clients a haircut at a barber shop amid concerns over the spread of the COVID-19 coronavirus, in Dhaka on July 7, 2020. (Photo: AFP)
A total of 86,406 have recovered and returned home, and 2,275 have died, according to Bangladesh 's Ministry of Health and Family Welfare.
The Bangladesh government issued a notice on June 15 to re-blockade severely hit areas of the country, and the army was successively deployed to the severely hit areas to strengthen the implementation of epidemic prevention measures.
Bangladesh first reported confirmed cases of COVID-19 on March 8, and the number of new cases in a single day has continued to rise since then.