2 Indonesian soldiers allegedly killed by armed group in Papua shoot-out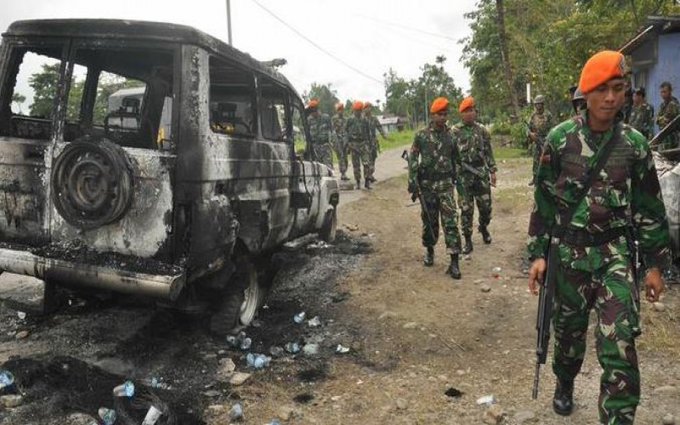 Photo: The Standard Digital
JAKARTA, Dec. 18 (Xinhua) -- Two Indonesian military soldiers were allegedly killed in a gunfight with an armed criminal group in the country's easternmost province of Papua, the local military said in a statement on Wednesday.
The incident reportedly took place in Sugapa sub district in restive Papua's Intan Jaya district on Tuesday when the soldiers were on a patrol duty in the area after receiving complaints from locals about threats from the armed group.
The armed group reportedly intimidated, physically abused, robbed and raped locals on many occasions.
"The gunfight happened when soldiers went on their routine patrol. Two soldiers, First Lieut. Erizal Zuhri Sidabutar and Sergeant Rizky, were killed," the statement said.
The bodies of the soldiers are now being evacuated from Sugapa, while other military members are chasing the armed group which is also suspected of killing three drivers in the same area in October.