Russia's COVID-19 cases reach 13,584
MOSCOW, April 11 (Xinhua) -- Russia tallied 1,667 new cases of COVID-19 in the last 24 hours, raising the total number of infections to 13,584 across the country as of Saturday, official data showed.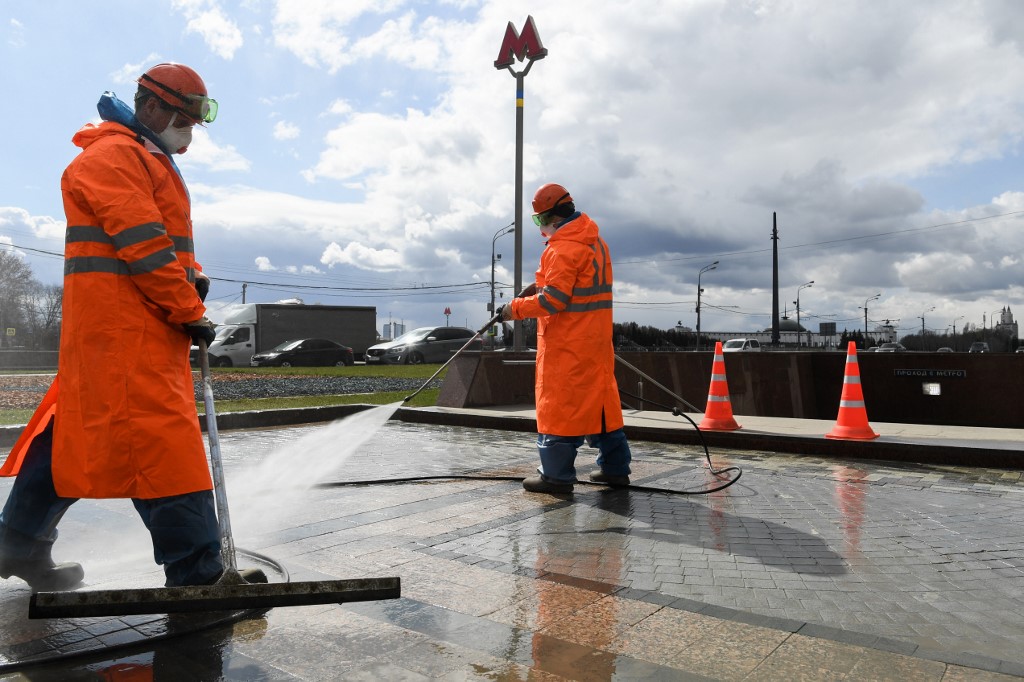 Municipal workers clean an area by the Triumphal Arch, which commemorates Russia's victory over Napoleon in 1812, in Moscow on April 10, 2020. (Photo: AFP)
The death toll rose to 106 from 94 a day ago, while 1,045 people have recovered, including a spike of 250 in the last 24 hours, Russia's coronavirus response center said in a statement.
Moscow, the worst hit part of the country, registered 1,030 new cases in the last 24 hours, totaling 8,852.
Russia announced its first two COVID-19 cases on Jan. 31 and cases have increased significantly since the end of March. The total number of infections topped 10,000 on Thursday.
All Russians except for those working for essential institutions and establishments are on paid leave from March 30 to April 30 as part of the nation's efforts to contain the spread of the novel coronavirus.